the canto usa blog
COVID-19 Statement and Updates 4/29/2020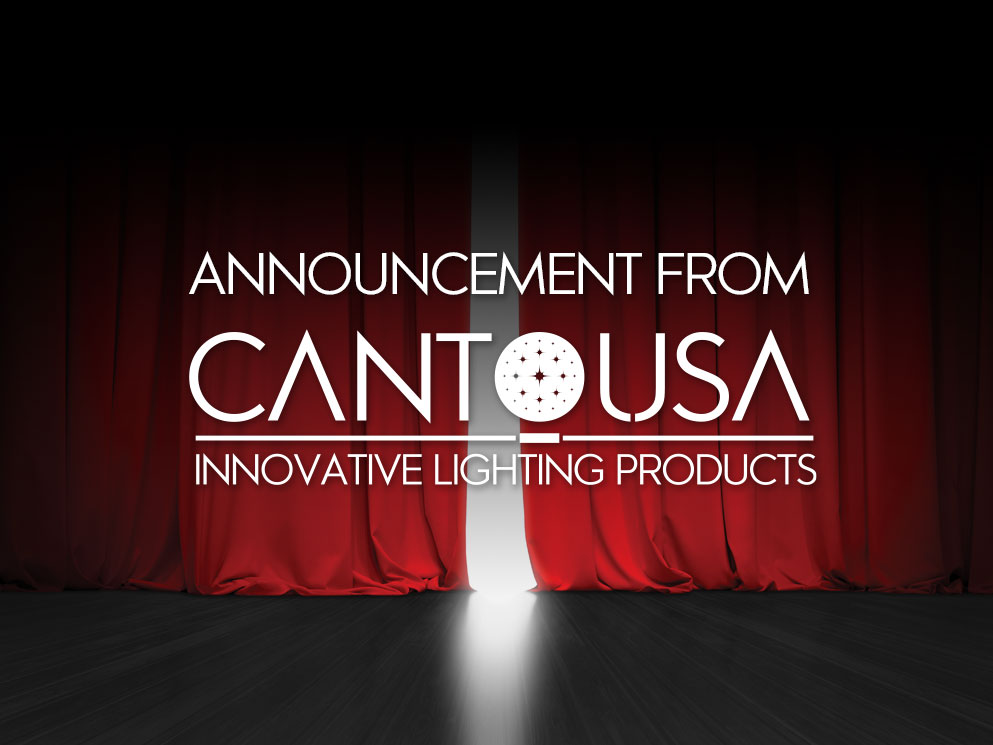 A Statement from Canto USA
4/29/2020
Canto USA is committed to ensuring the safety and well-being of our staff and customers. We have been carefully monitoring the COVID-19 pandemic and the ever-changing situation.
Georgia is rolling back it's restrictions on businesses. We were deemed essential and continued to work under strict policies that have, so far, not resulted in any related Covid-19 illnesses. While we respect our state and local government's decision to reopen, we feel it's necessary to keep working with these policies and procedures in place to protect our staff, families, and customers.
Currently, our office is open, but no visitors are allowed in our facility. Staff that is able to work remotely from home are doing so and any unnecessary travel has been canceled. Door handles and common areas are disinfected 2-3 times daily. The production staff now works a 7-day week with a staggered schedule to limit contact between each other. All incoming and outgoing shipments are subject to outside delivery/pickup. Incoming packages are being disinfected prior to entering the building. Outbound shipments will continue to be processed as long as the trucking companies are running. In addition, outbound shipments will be sprayed with a disinfectant before leaving our facility.
Here is what a few of us have to say:
Despite the challenges presented to us during the pandemic, Canto USA has been able to keep our manufacturing operations moving forward to keep our customers supplied with product. This uninterrupted supply has supported the efforts of our clients to keep their operations running. I am extremely proud of our staff who have pulled together during this crisis to keep Canto USA operating as normal."



– John Luhrs, General Manager
Everyone at Canto USA has been concerned about Covid-19, how the virus could affect their health, their families and their finances so they have been very happy to work within the guidelines set up to keep everyone safe which in turn keeps their families safe and allows them to safeguard their finances. We are proud of how everyone has pulled together and been flexible so that we could continue to operate in a healthy and safe environment which has allowed the company to offer the same customer service we have always worked to achieve. This pandemic is unprecedented in our time and it is not over with yet. Canto USA expresses our sympathy to those who have lost loved ones to the virus and thanks the healthcare workers, first responders, grocery store workers, transportation industry, etc… for keeping the country working as well as the hundreds of thousands of others who have stayed at home to minimize the spread of the virus."



– Wandra Luhrs, CFO
While I am thankful to already work remotely from home, it is incredible to be a part of the Canto USA Team in these uncharted times. Procedures and protocols were put into place to keep our entire team safe while still providing great customer service and continuing the supply chain to our customers. My hope is that each of you are able to work safely because when this industry is at full strength again – YOU are a much needed member of the team!"



– Amanda Romano-Harmon, Quotation Specialist
Canto USA has been a great support system to their employees in this difficult time. They make sure that the people that are a part of their team feel safe and financially secure. I am glad to be a part of a team with such an optimistic attitude."



– Savannah Williamson, Project Specialist
We encourage our clients to share with us any concerns or needs that they have moving forward so we can help further assist them with their planning until this crisis is over.
While the environment around us is uncertain, we take comfort in the fact that we have a world-class team that is client and employee focused. Please feel free to contact us at (888) 252-5912 with any questions or concerns.
About CantoUSA
Founded in 2013, Canto USA is a manufacturer of houselight retrofits and followspots. The company offers a wide range of products and services designed to our mission: "Our customers come first. In order to do this, we continuously train our team on the latest trends and needs of the industry, while at the same time becoming a trendsetter in the development of new products and technology that no other company has available."