the canto usa blog
Brighten Your Day With Our RETRO Series!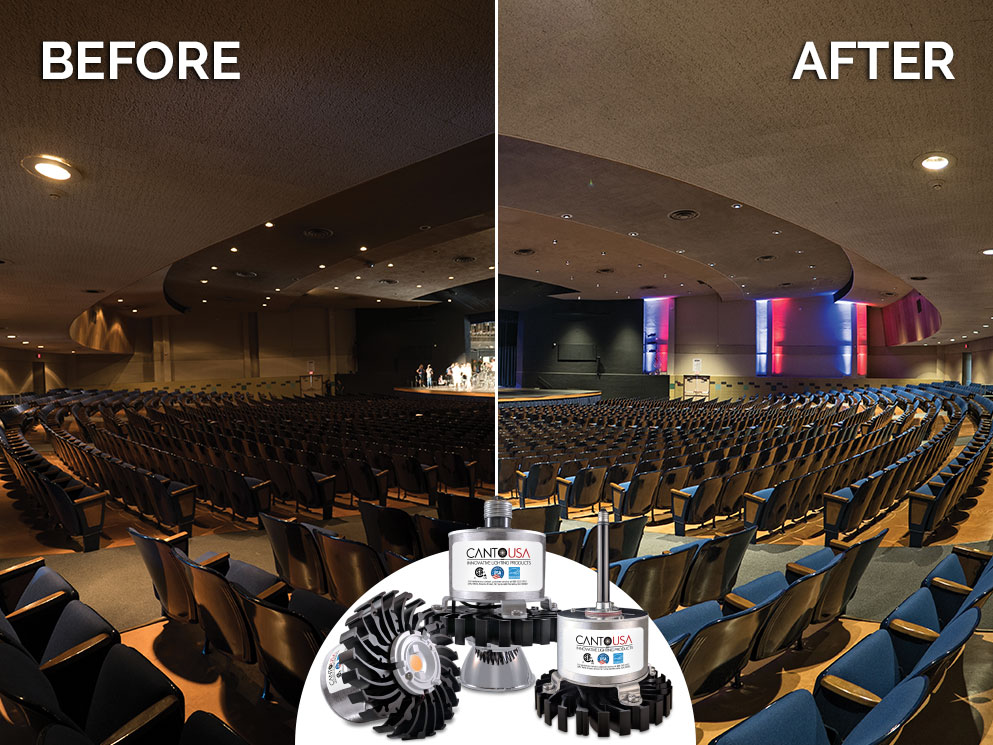 We have written about several of our jobs featuring RETROs, and wanted to compile a few into one place for you to see multiple before and after comparisons. Our retrofits are a direct replacement of existing incandescent lamps in a wide range of applications. Specific socket adapters enable easy installation, and we have custom and standard mounting options available. RETROs are perfect for houses of worship, auditoriums, concert halls, convention centers, arenas, lobbies, and museums. We offer RETRO 150, 300, 500, 700, for example RETRO 150 is meant to replace a 150watt incandescent lamp. The switch to LED lighting drastically reduces power consumption and improves brightness. If you would like a project to be featured on our website, please let us know, and we'll contact you. We would love to add your job to our gallery and help promote your business as well. To read the full stories of each job, please click on the names of the venues mentioned.
Located in Northern Virginia, McLean Bible Church is a great example of a house of worship that was retrofitted. Artistic Concepts Group handled the project, which required 208 RETRO-Classic 500™ units with 2700K COB's and varying optics depending on throw distance and E11 stems of different lengths depending on how recessed the existing cans were. Artistic Concepts Group has also worked with several schools in Fairfax County (including Falls Church High School and Fairfax High School). Fairfax High School's auditorium had E11 mini candelabras, while had Falls Church High School replaced 200 watt long neck A lamps, with 38 RETRO-Classic 500s without reflectors at 3000K with lamp extenders.
McLean Bible Church RETRO Series Install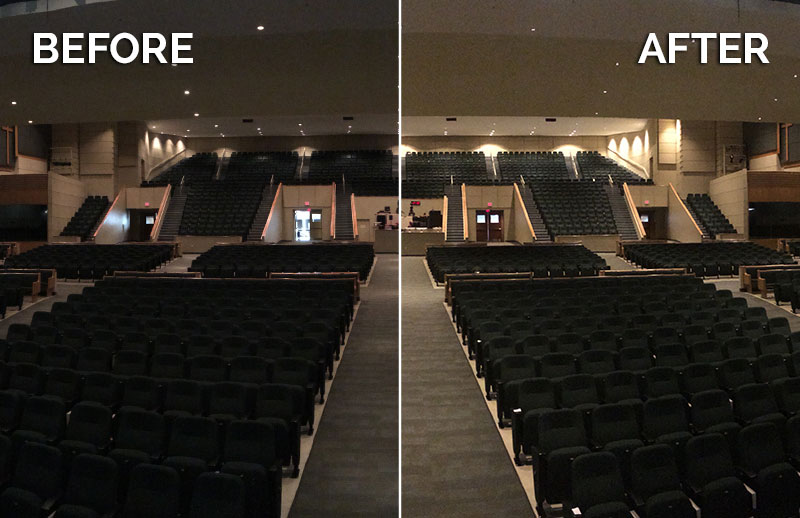 Falls Church High School RETRO Series Install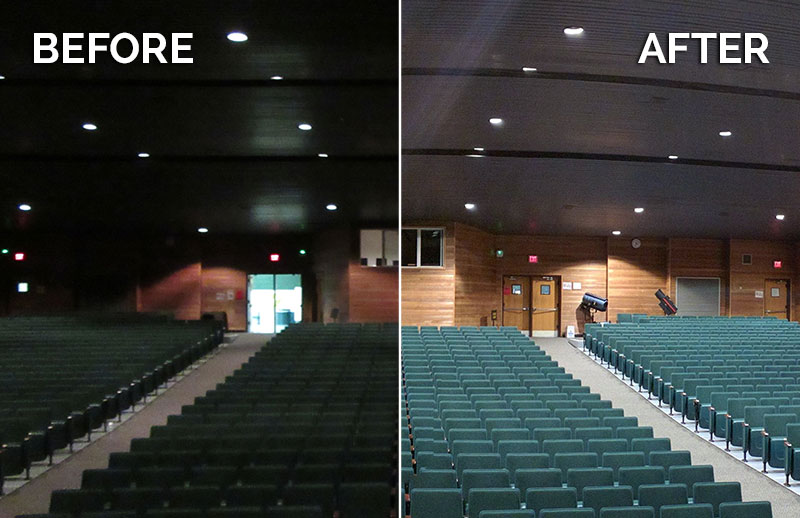 Fairfax High School RETRO Series Install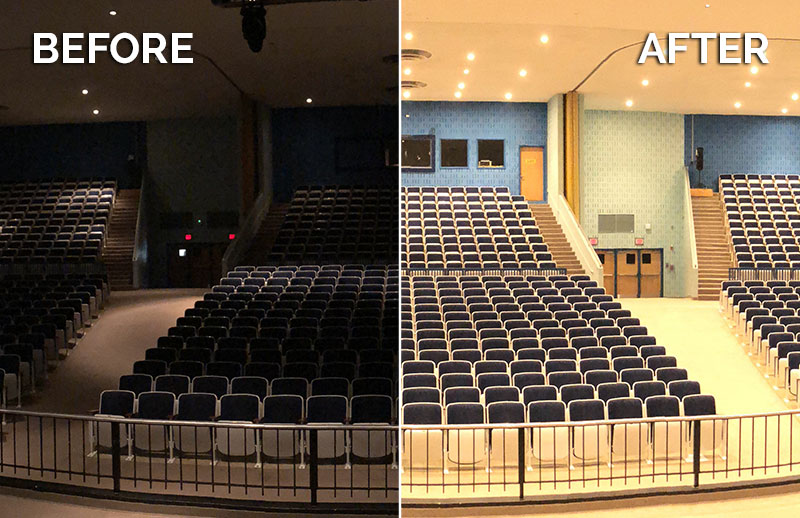 Clearwing Systems Integration, located in Colorado, Arizona, and Wisconsin, coordinated several schools' RETRO installations within Mesa Public Schools (Dobson High School, Westwood High School, Red Mountain High School), as well as the Musical Instrument Museum. The Musical Instrument Museum used our RETRO-Passive® line, which is fanless. The RETRO-Classic is quiet, but the Passive is best when your environment's sound is critically important. Dobson High School used a mixture of RETRO-Classic 300, 500, and 700, all at 3000K; Red Mountain High School went with RETRO-Classic 300 and 500 at 3000K; and Westwood High School used mainly RETRO-Classic 700 with a few RETRO 150s to supplement.
Dobson High School RETRO Series Install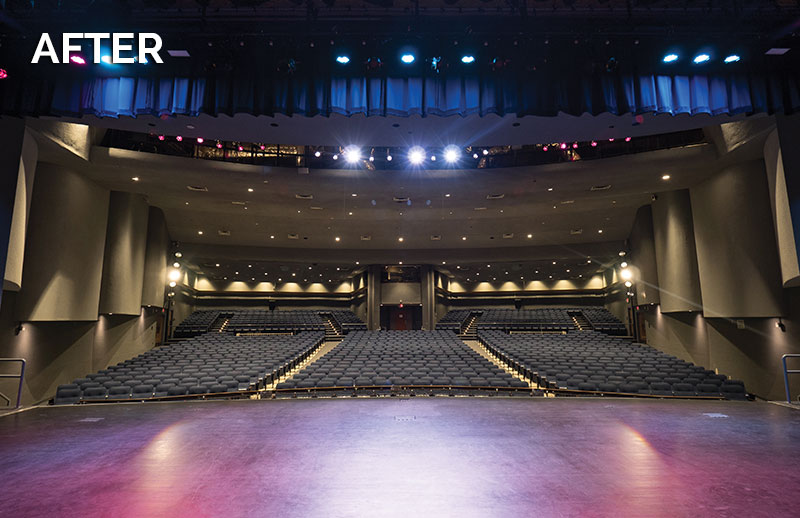 Westwood High School RETRO Series Install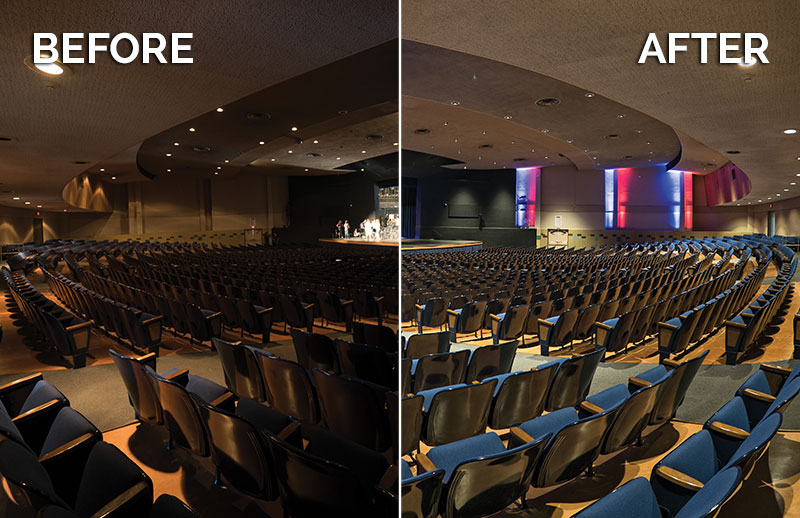 Red Mountain High School RETRO Series Install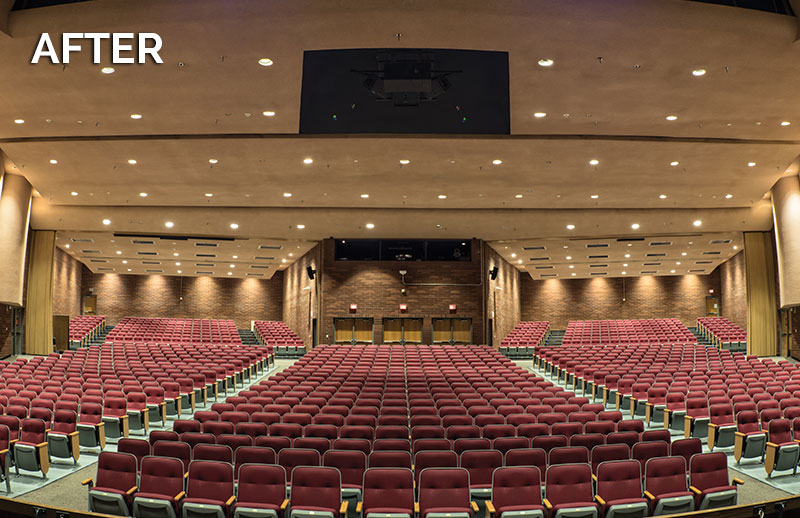 Musical Instrument Museum RETRO Series Install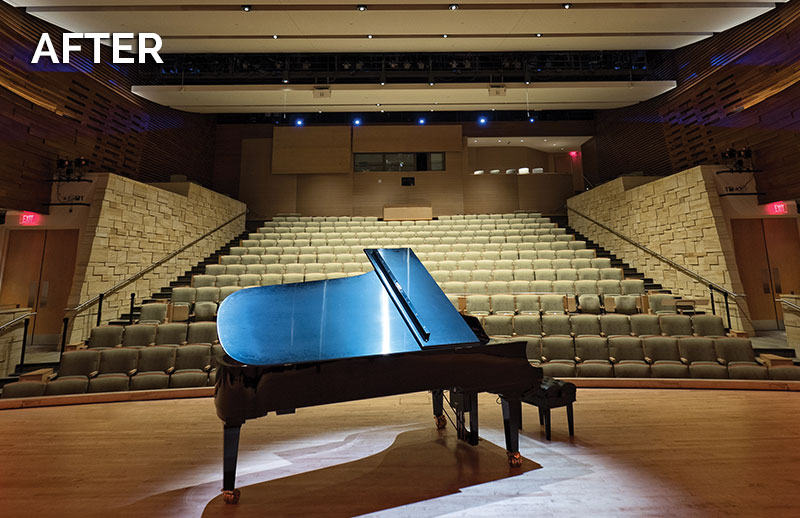 We hope having several examples of RETRO projects have you to see some different applications of our products! To learn more about our RETRO line, click here.
Would you like to be featured in one of our blogs about a project with our products?