the canto usa blog
Canto USA's RETRO Series Travels to Italy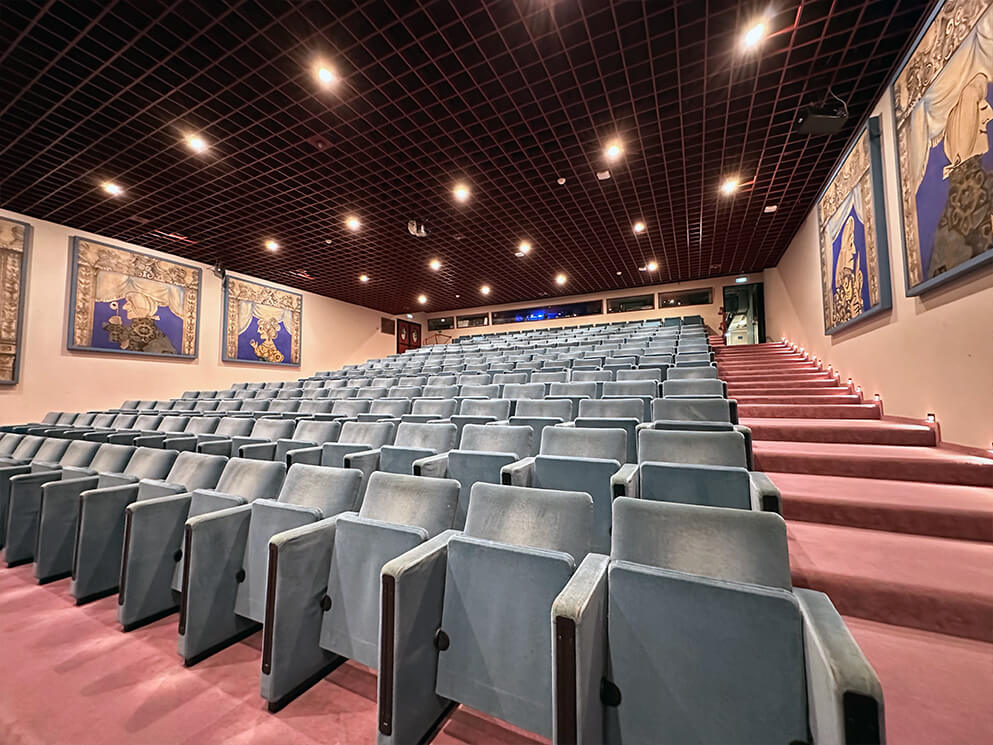 The Teatro Regio in Turin, Italy has a long rich history dating back to 1740 when it was first constructed. It's name and ownership has changed through time. Napoleon even attended performances there on 3 occasions. Destroyed by a violent fire in 1936 the theatre took almost 40 years to rebuild. The new Teatro Regio was inaugurated on April 10, 1973.
As technology improves and the need for energy savings rise the Teatro Regio is taking steps to modernize its lighting. Canto USA recently had to chance to interview Enzo Trovato of Decima 1948 about his experience working on lighting upgrades to Teatro Regio.
What prompted the theatre to upgrade its lighting?
Decima 1948 won a tender for the technological upgrade of the stage machinery in the main stage and lighting package in the small stage. In the lighting package, the Regio Theater wanted to change the old flood halogen lamp with LED technology.
What made the theatre choose Canto USA and the RETRO series for the job?
Fabiano Besio of Canto USA International suggested Canto USA's RETRO Series. It can be customized with a good fade in/out to use with a normal dimmer. That's what I was looking for. He put us in contact with their dealer Zalight and we were able to deal directly with Canto USA.
What were some of the challenges?
The main aim for installing the new led light fixtures was not to touch the false ceiling for the passage of new electrical or signal cables. It also had to have excellent dimming and stability of the LED even at a low percentage of brightness.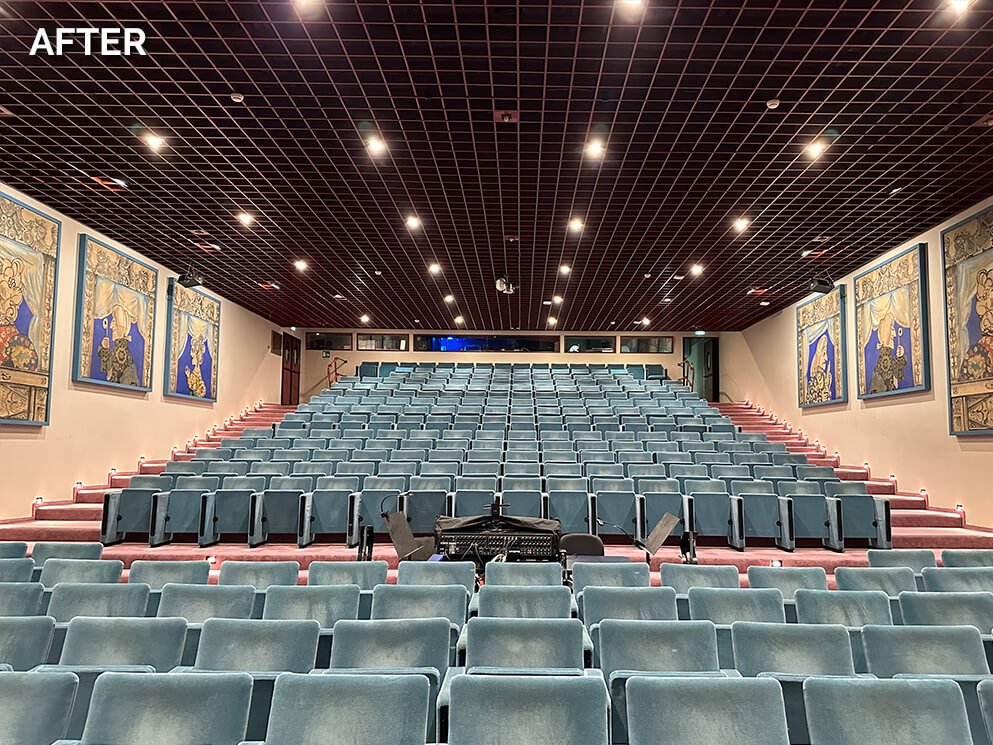 What were some of the customizations that had to be done?
Canto USA had custom adapter plates made to fit the square profile of the ceiling to avoid any extra modification to the 37 RETRO units installed. Basically a plug-and-play product.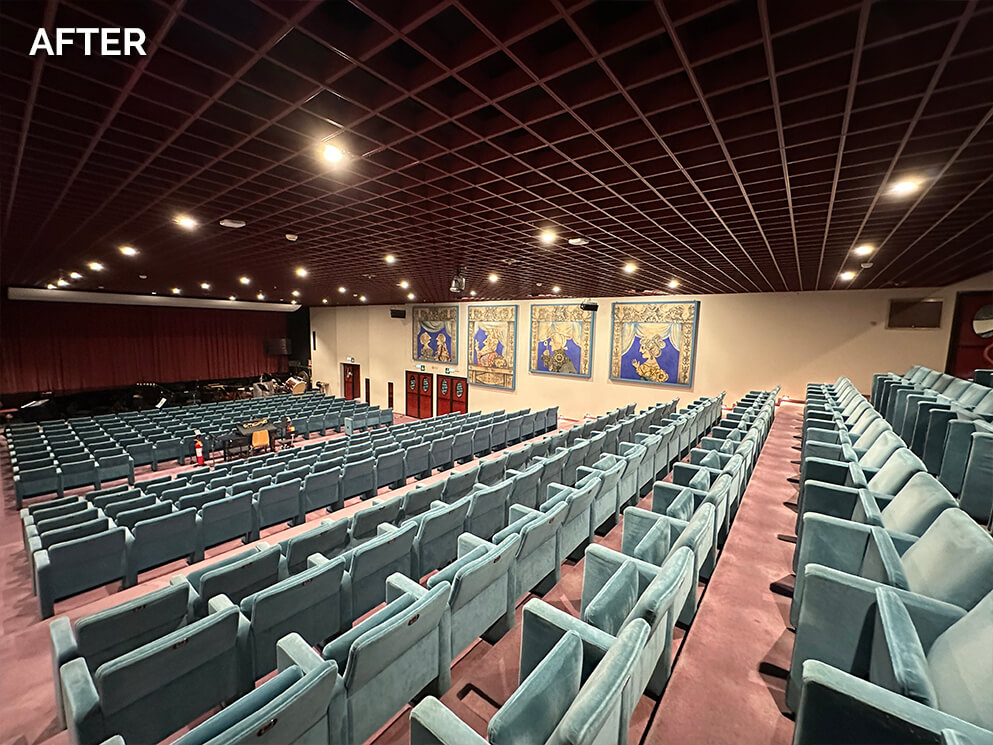 How long did the install take?
Only one week but 3 other days were necessary to change lenses and make adjustments.
What was everybody's initial reaction when the job was done?
The Lighting designer was very happy, especially with the fade.
Enzo, thanks for talking with us about your experience with our product.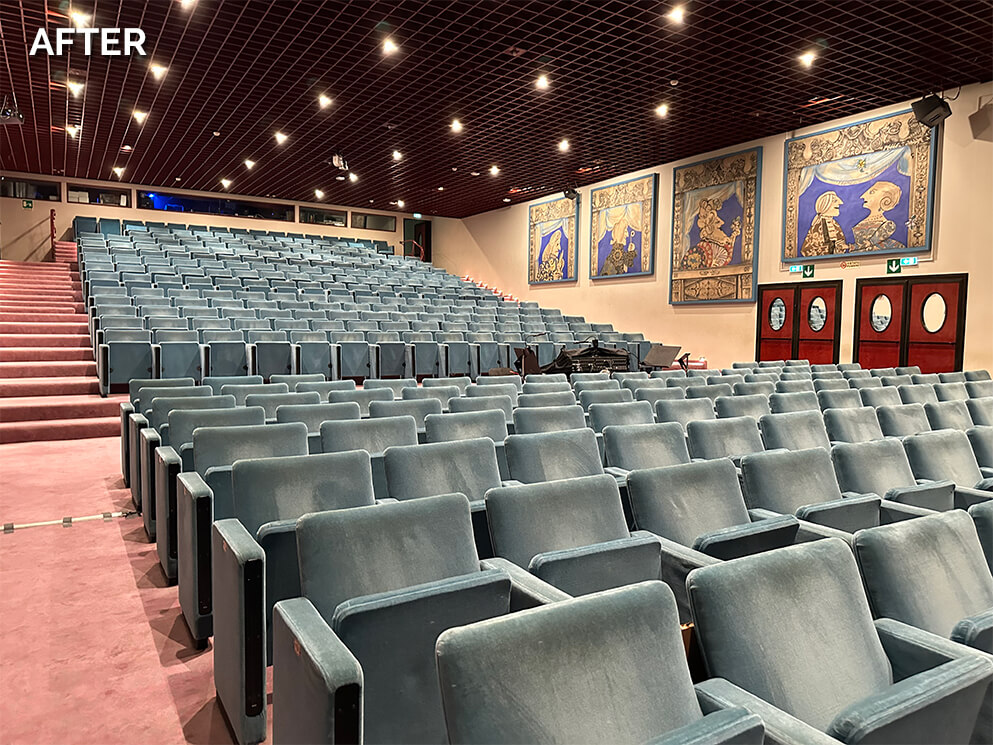 The RETRO Series Line of Products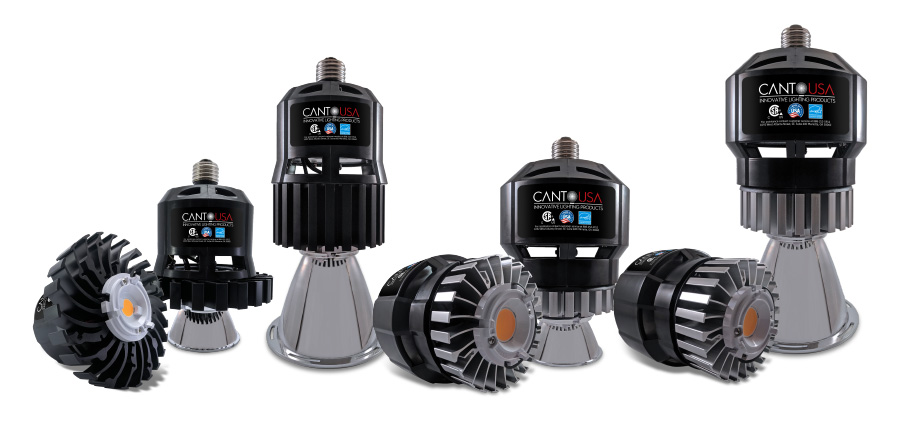 With the RETRO-Fusion being lighter and lower profile, along with a beveled top edge, it is able to squeeze into more shallow fixtures without having the lens protrude from the front of the trim ring. That reduces any type of glare. This new design opens up more opportunities and applications.
RETRO-Classic™ – Flexibility & Customization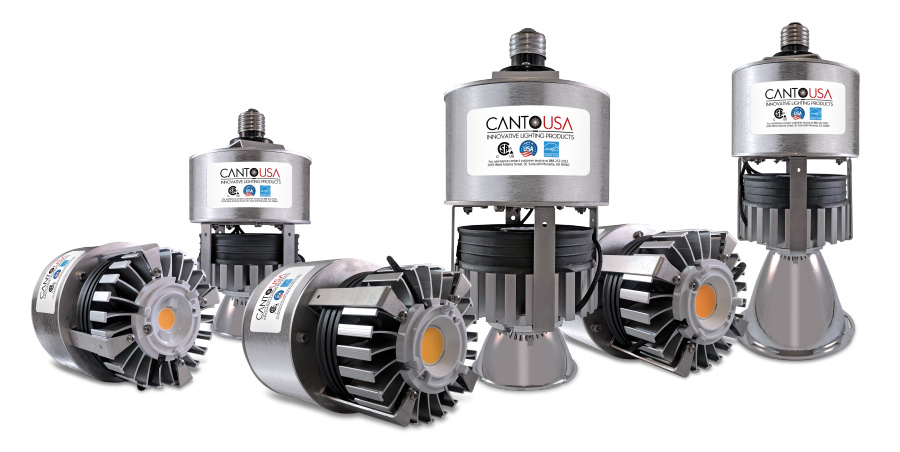 The RETRO-Classic our original 0-100% phase dimmable (forward and reverse) variable wattage LED 2700K-6500K 80-97 CRI engine retrofit house light and most customizable RETRO in the entire RETRO family. They are heavier than the Fusion, yet lighter than Passive.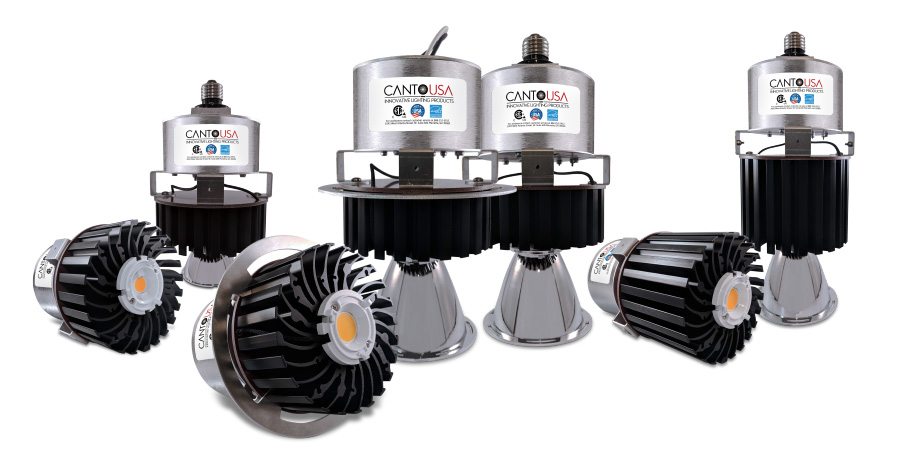 Being fanless, the RETRO-Passive is perfect for sound-sensitive spaces like museums and concert halls. They also have heavier heat sinks to compensate for not having active cooling.
RETRO-PAR – PAR Lamp Replacement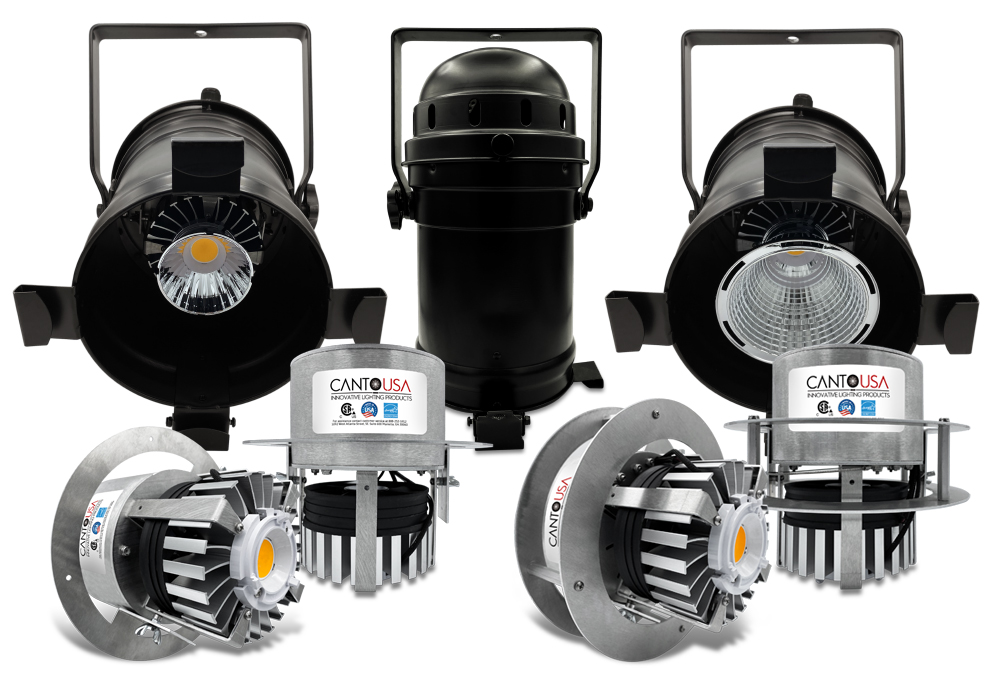 The RETRO-PAR is easy to replace/install, modular, and customizable. Customizable features include active or passive cooling, different wattage outputs, and different optical beam spreads. It comes in PAR 38, 46, 56, and 64 styles, as well as custom.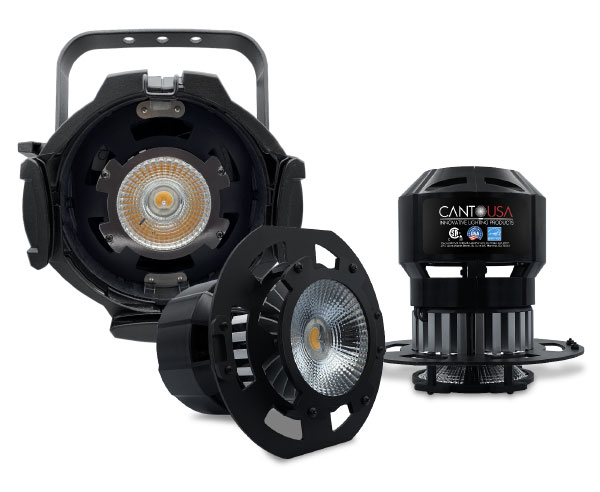 The RETRO-HPL is a direct replacement for existing Source 4 PARs in the marketplace, especially those used for house lights.
About CantoUSA
Founded in 2013, Canto USA is a manufacturer of houselight retrofits and followspots. The company offers a wide range of products and services designed to our mission: "Our customers come first. In order to do this, we continuously train our team on the latest trends and needs of the industry, while at the same time becoming a trendsetter in the development of new products and technology that no other company has available."
Have a custom job we did for you and want to be featured in one of our blogs articles?