the canto usa blog
CantoUSA Gives Back to the Theatrical Community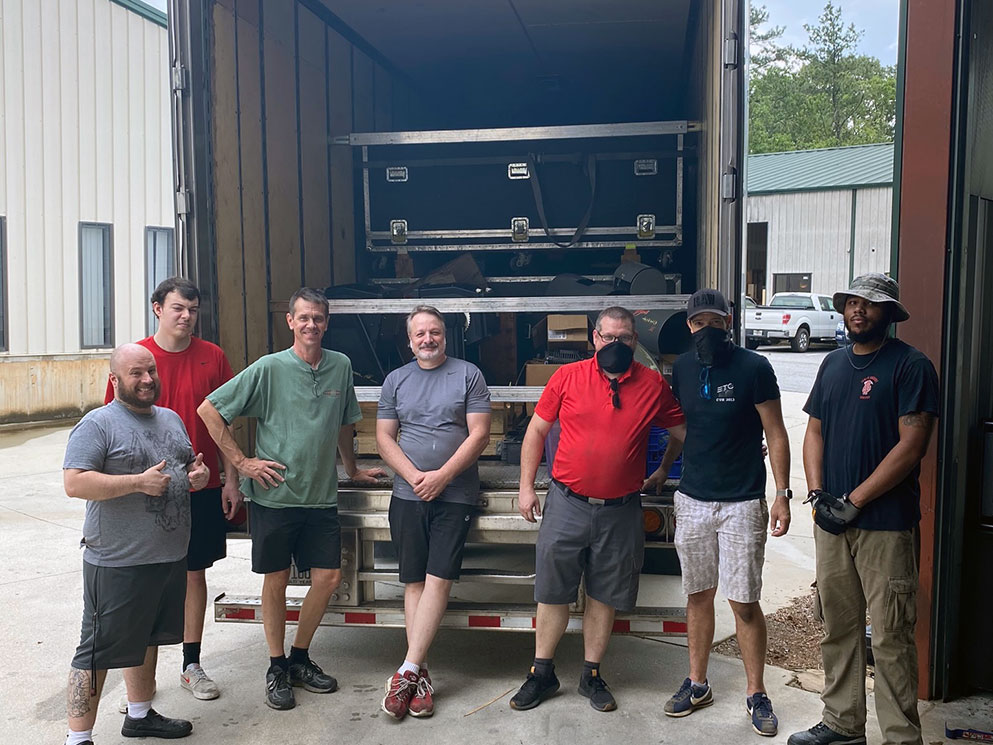 This year has seen a lot of difficulty and changes for everyone. The theatrical and live events community has been one of the industries most affected by the pandemic. Millions found themselves without the opportunity to do what they do best, put on a show. Those in the educational system, where most get their start, have found it especially problematic to teach or learn the trade given the restraints and limited resources. Fortunately, Canto USA was able to find a way to help out this year.
Shawn Harmon, Eastern Sales Manager for CantoUSA maintains a close relationship with fellow University of North Carolina School of the Arts alumni Josh Selander. Josh is the Assistant Professor of Lighting Technology at UNCSA. In one of their many conversations, Josh brought it to Shawn's attention that the UNCSA accepts equipment donations for students studying theatrical production. Shawn took this as the perfect opportunity to help the community during these uncertain times since CantoUSA was looking to free their production space by cleaning out their warehouse of stored lighting equipment that it no longer needed.
UNCSA reached out to Special Event Transportation of Winston-Salem for assistance, they provided a 52-foot semi-tractor trailer to pick up and deliver the lighting equipment from CantoUSA. On a Tuesday in June, the truck arrived at the warehouse where everyone pitched in to quickly empty the warehouse, the entire trailer was filled with our surplus followspots, light fixtures, ballasts, hardware, road cases, and rigging equipment. "We were overwhelmed by how much there was," said Josh Selander. "The sheer size of the donation was staggering."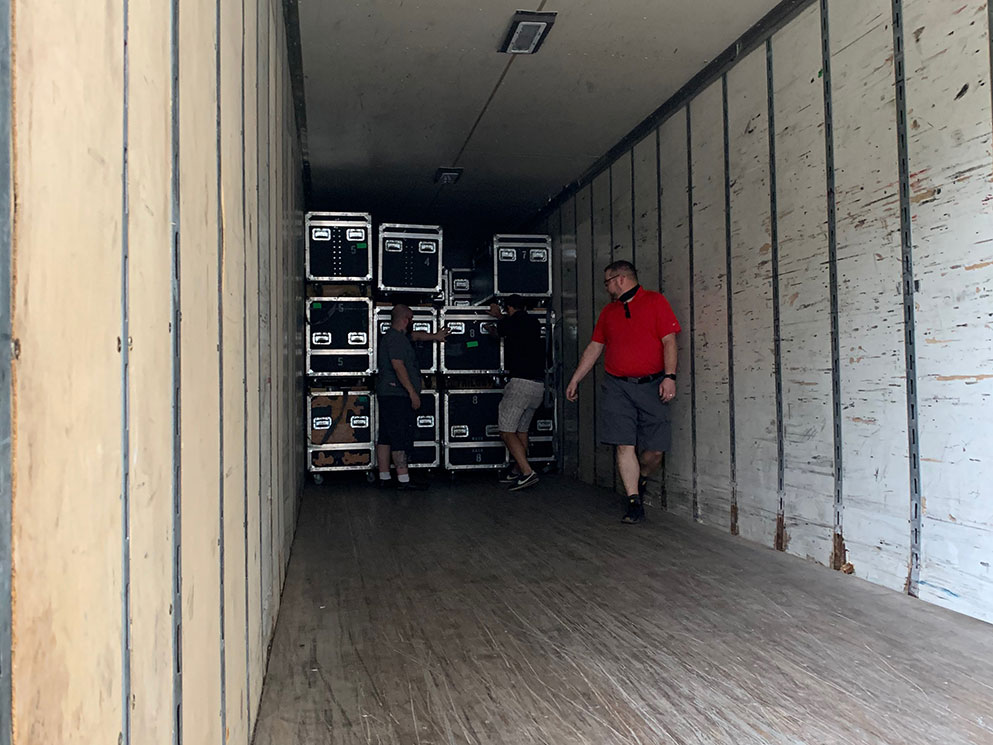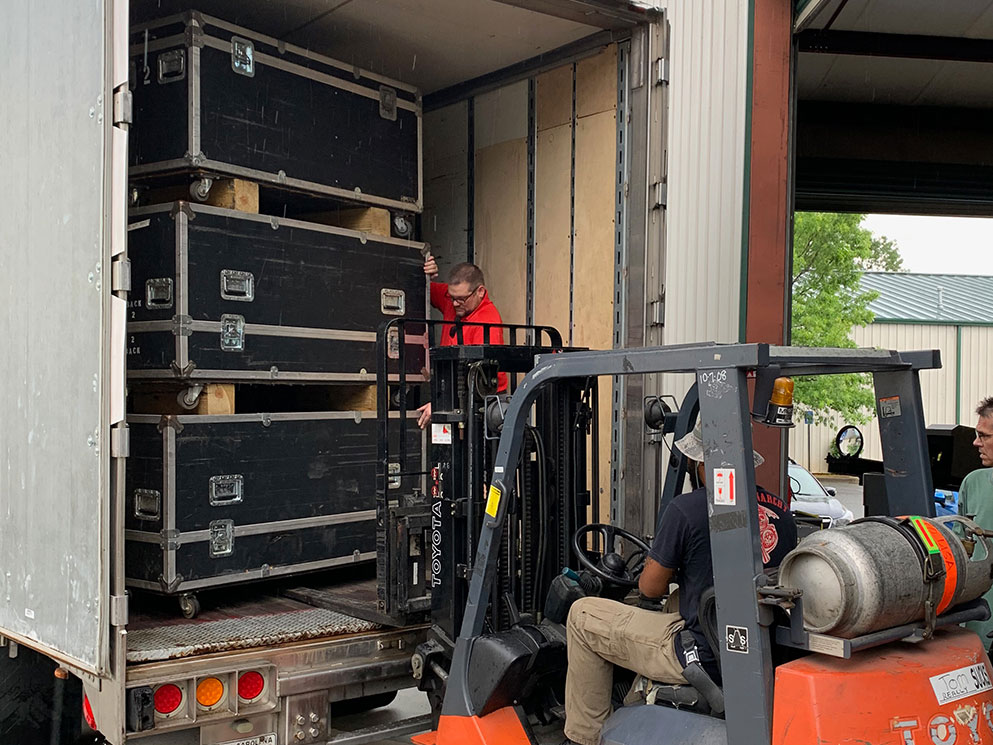 Once the truck arrived at UNCSA, the current class of students unloaded the treasure trove of donated equipment. With the donation, students were able to gain valuable experience in maintenance, installation, and setup training along with application uses with equipment that is not normally available to them. For example: PPE and safety training for installation of xenon lamps. Some of the equipment was used for the outdoor events that could be safely held during the pandemic, while others for theatrical productions that would normally be live events were now used for video production. "We've worked more this semester with less than we ever have. We're so thankful for Canto USA's donation of the equipment. It's done wonders for the school and students," said Josh.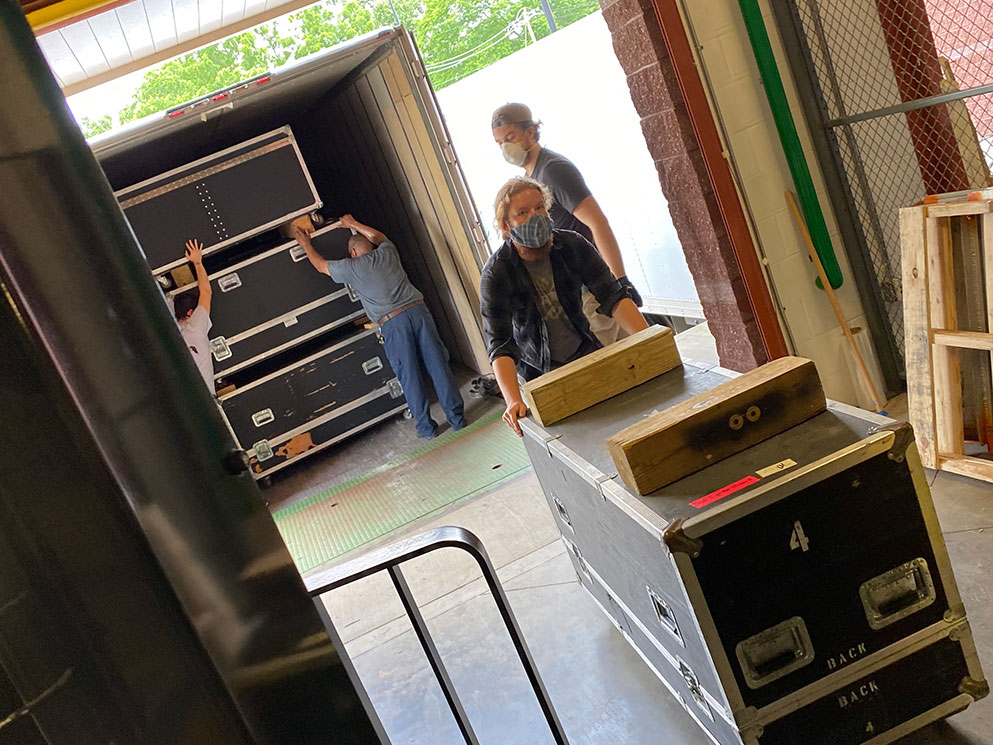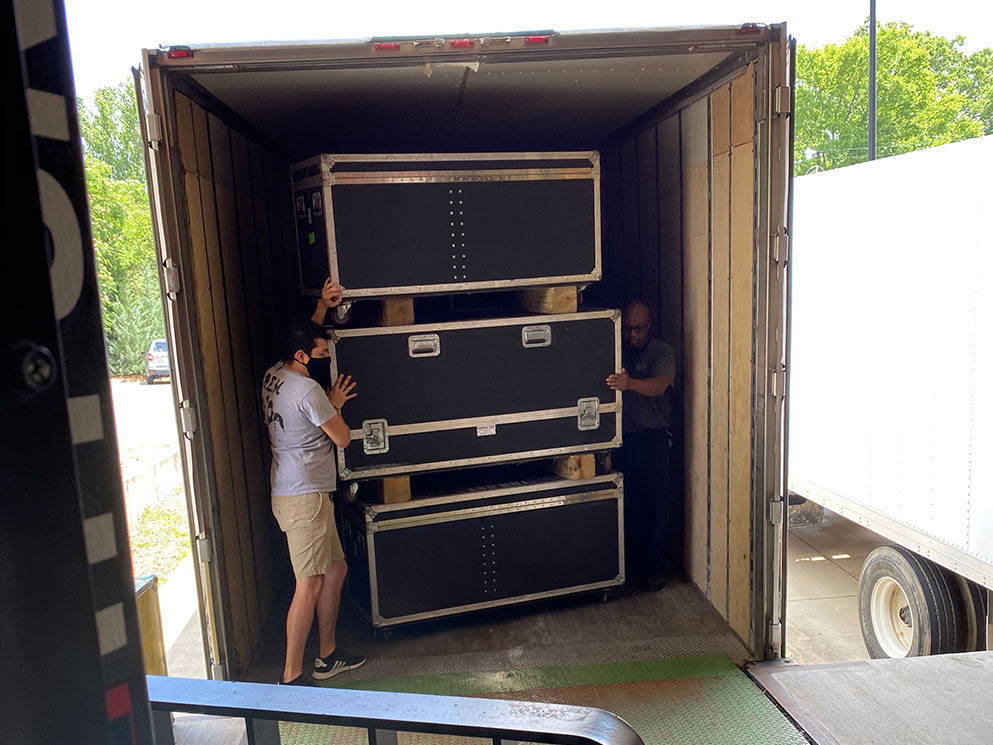 "This was an excellent opportunity to help the community," said John Luhrs, General Manager. "Considering how this year has challenged everybody in the lighting industry, we're glad the students could put all of it to good use to further their education."
About CantoUSA
Founded in 2013, Canto USA is a manufacturer of houselight retrofits and followspots. The company offers a wide range of products and services designed to our mission: "Our customers come first. In order to do this, we continuously train our team on the latest trends and needs of the industry, while at the same time becoming a trendsetter in the development of new products and technology that no other company has available."
Have a custom job we did for you and want to be featured in one of our blogs articles?