the canto usa blog
CantoUSA is Moving on Up…to a Three-Year Warranty!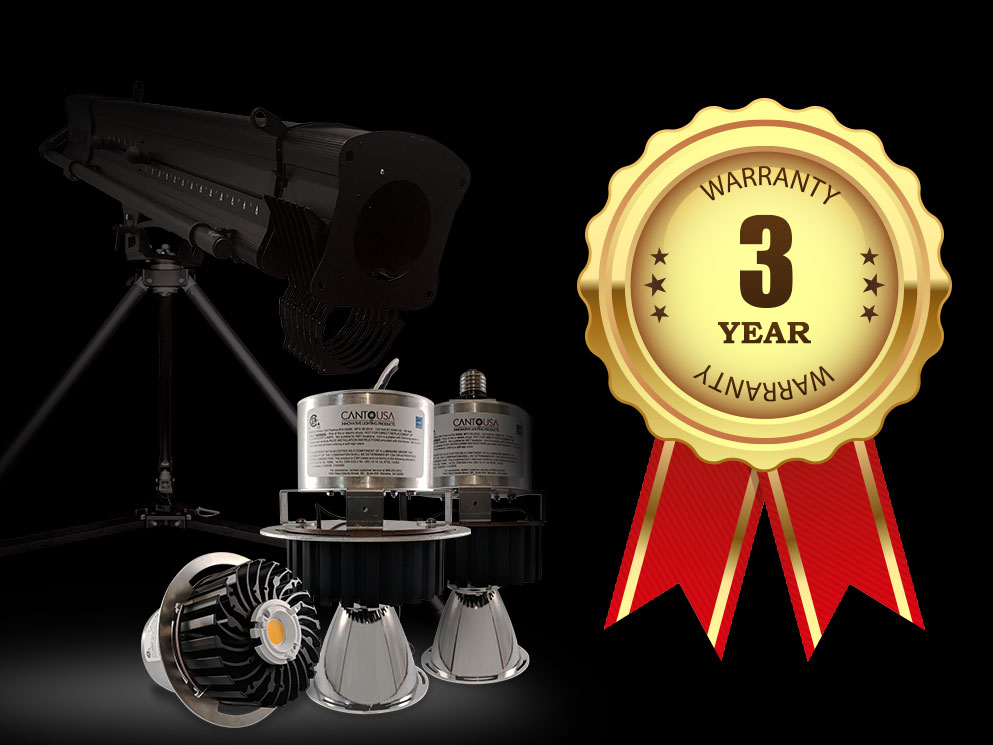 CantoUSA has had a standard two-year warranty on all our product lines. We've had minimal issues in the field and feel confident offering extended warranties up to three years on all fixtures—followspots, arc, and LED. For any of the LED products, we are putting the LED array on a five-year warranty. The industry standard for warranty lengths on most followspots is 1-2 years.
Looking back at the warranty and service data over the past couple of years, we have found an exceptionally low incidence of problems related to the manufacturing and use of our products once properly installed. Most of the issues have been related to faulty wiring, floating neutrals, and mechanical mishaps due to incorrect installations.
We are so confident about our products, with our emphasis on longevity and quality of the engineering, we increased our standard warranty to a new, higher standard for our clients.
Would you like to be featured in one of our blogs about a project with our products?