the canto usa blog
ComED Updates Classification of Canto USA's RETRO Series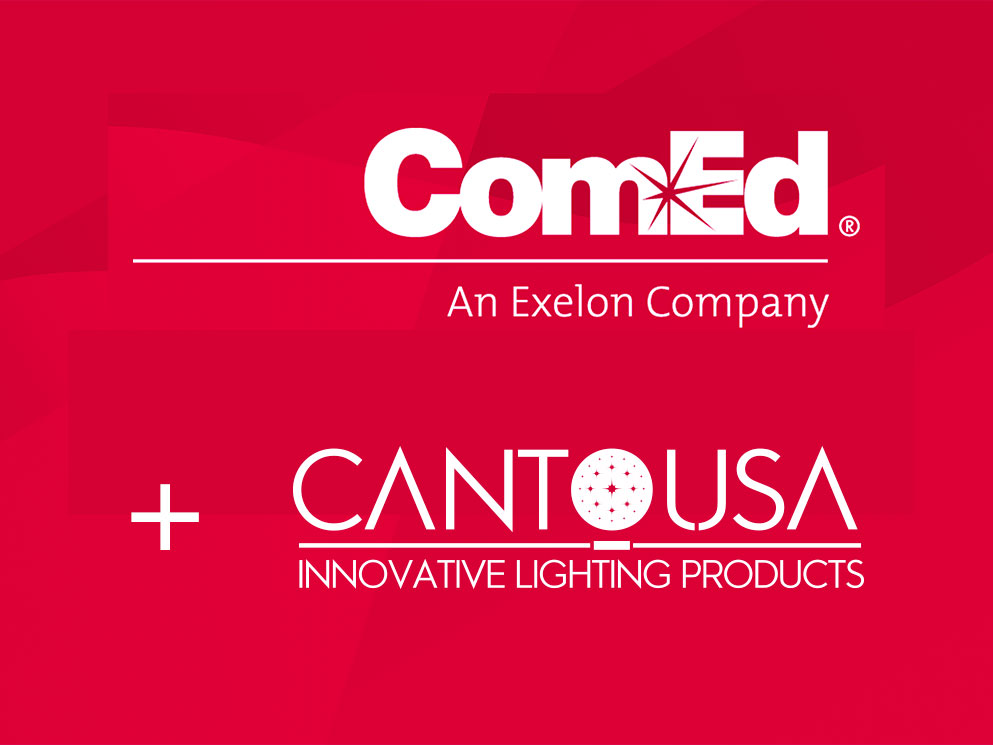 Many energy providers offer rebates and incentive programs for businesses, theatres, and other venues that update their lighting with something more efficient. ComED, a unit of Chicago-based Exelon Corporation, is one of these. ComEd's service territory borders Iroquois County to the south (roughly Interstate 80), the Wisconsin border to the north, the Iowa border to the west, and the Indiana border to the east. Making them the largest electric utility in Illinois.
Governors State University in University Park, Illinois was ready to do such an update. They were going to retrofit with 71 RETRO-Fusions™, all varying between 150, 300, and 500. Unfortunately, ComED and their implementer rejected the RETRO series for custom incentives because of the different screw-in options that can be used for power. They would only accept it if the RETRO's would be installed using bare wire and by an electrician. Therefore, they were only prepared to offer a $5/bulb instant discount rebate.
Matt Huffman of Resource Innovations, an outreach service provider for the ComEd Energy Efficiency Program in Northern Illinois, felt this was wrong. They worked with GSU to get the final application completed, and then ComEd did their technical review. ComEd agreed they were mistaken and allowed GSU to apply for a custom incentive. The final incentive of $6,243.57 is based on 89,193.92 kWh of calculated savings at a $0.07/kWh incentive rate.
ComEd's 2021 custom program will still use $0.07/kWh as the incentive for custom specialty lighting such as this.
"This is a positive movement forward since the requirements of having a professional electrician install would not allow a customer to install the RETRO series themselves," said John Luhrs, General Manager. "Our RETRO series allows for the reuse of the current socket in a fixture. This decreases any extra work, installation time, and costs to meet the criteria. Allowing our Illinois customers maximize the savings of doing a retrofit in their facility."
About CantoUSA
Founded in 2013, Canto USA is a manufacturer of houselight retrofits and followspots. The company offers a wide range of products and services designed to our mission: "Our customers come first. In order to do this, we continuously train our team on the latest trends and needs of the industry, while at the same time becoming a trendsetter in the development of new products and technology that no other company has available."
Have a custom job we did for you and want to be featured in one of our blogs articles?