the canto usa blog
Community Presbyterian Church Shines Even Brighter With Our RETRO-Fusion™ Series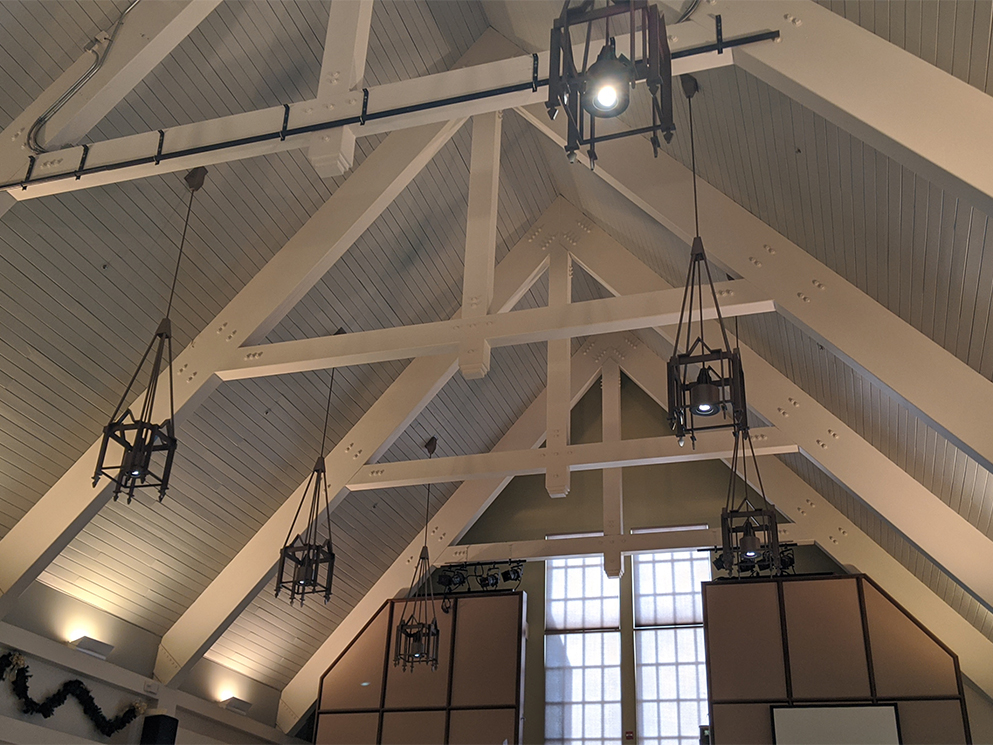 Community Presbyterian Church in Celebration, Florida has over 800 members. With multiple worship services during the week and a busy line-up of events, the church found the existing incandescent halogen bulbs inadequate. Carter Wanzek, Technical Director and a former stagehand for 5 to 6 years, was kind enough to speak with us about how they came to choose the RETRO series.
"The halogen bulbs were getting so hot that they were melting into the sockets, even in the middle of service. We would occasionally hear a 'pop,' look over, and the light in that area was gone. The appeal of LED retrofits was a "no-brainer" and drew us to purchasing twenty-three of Canto USA's RETRO-Fusion™ 500s."
Updating of the auditorium was great because of the power savings of LED, longer lasting light, perfect fit into existing sockets, and better light coverage spread across the sanctuary floor. The pendants, pictured below, are 20-25 feet off the ground. Community Presbyterian members noticed how much brighter the lights were, and how much easier it is to see everyone in the room.
Community Presbyterian Church RETRO-Fusion™ Install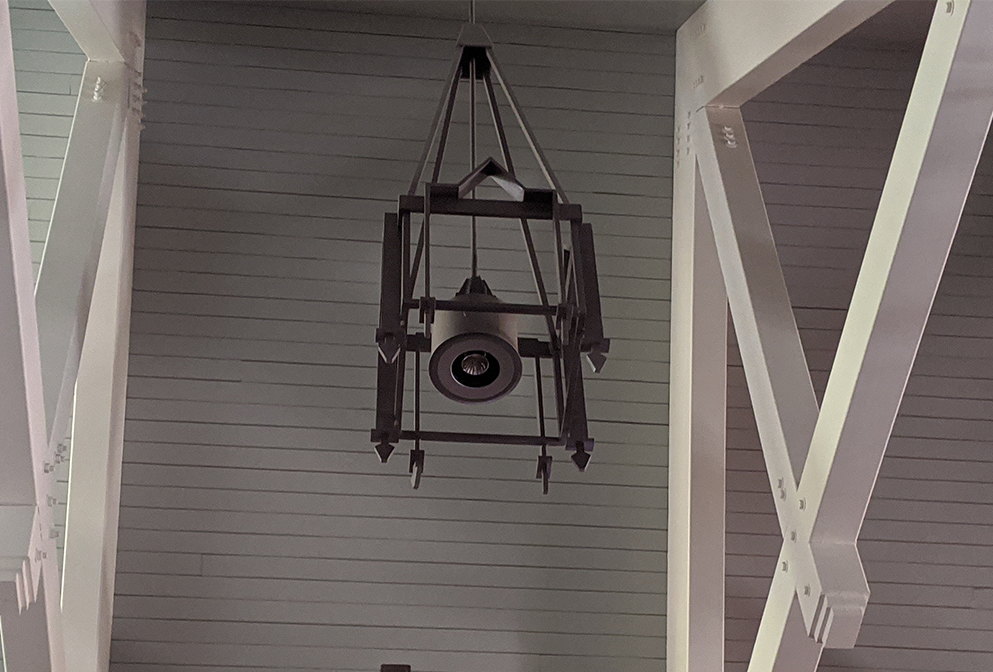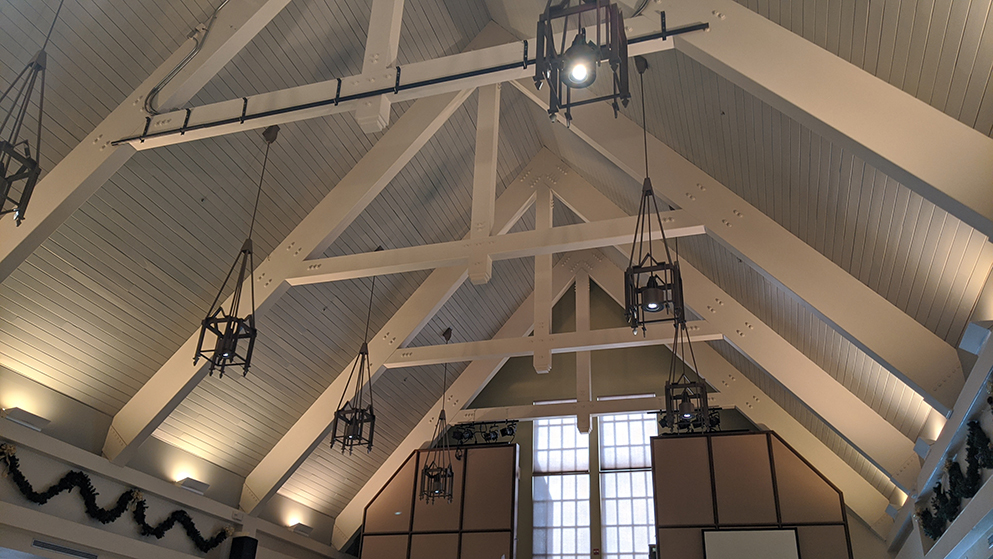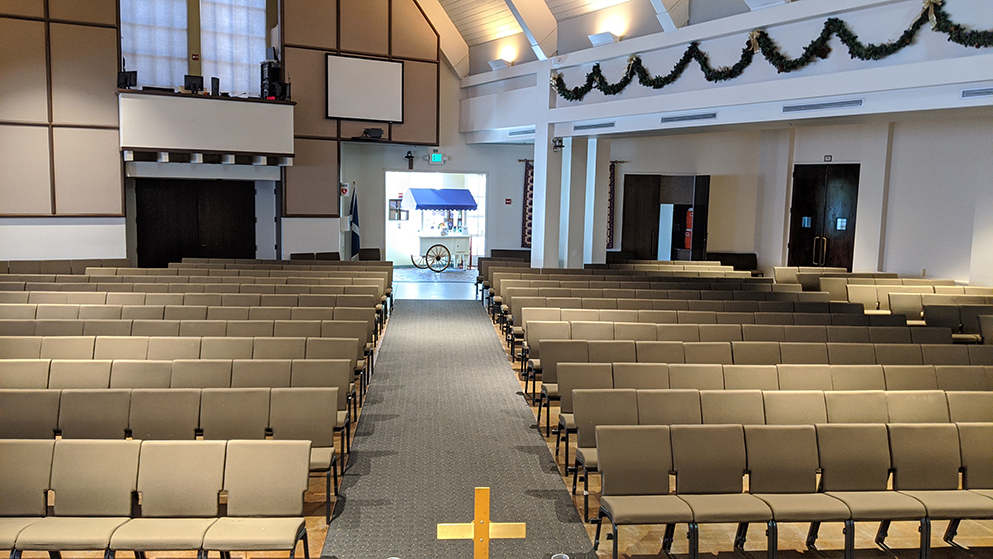 "The church staff and members are pleased with their new lights."
RETRO-Fusion™ – Lighter & Smaller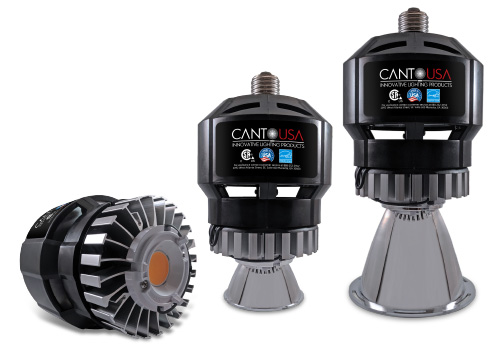 With the RETRO-Fusion being lighter and lower profile, along with a beveled top edge, it is able to squeeze into more shallow fixtures without having the lens protrude from the front of the trim ring. That reduces any type of glare. This new design opens up more opportunities and applications.
Would you like to be featured in one of our blogs about a project with our products?