CANTO USA, OUR
"FOCUS" PUTS THE SPOTLIGHT ON YOU
Service and support before,
during, and after the sale.
TUNGSTEN FOLLOWSPOTS
CantoUSA's followspots are bright, modular, and easy to use. They are intended to be upgradeable as well. Designed to be ergonomic, they handle well, and are lightweight enough for one person to handle. Everything you need to operate the followspot comes with the unit so that it can be used right away. Our followspots are ideal for educational, theatrical, athletic, professional, and religious settings.
Please see the specification sheet for each product below by clicking on the specification/download icon for more information.
---
specifications
Tungsten Lamp
Tungsten Lamp
Specification or Download
Specs
CANTO is the trusted name in modern follow spots. Bright, modular, and ease of use are the trademarks of this economical line of units that can go anywhere and perform multiple tasks. The Italian design is simple and elegant with ergonomic handling and easy to understand labeling. It's all-in-one ordering system guarantees that the unit is delivered with everything needed to plug the fixture into the wall and begin your show. Canto followspots are great for schools, universities, professional theater, touring and houses of worship.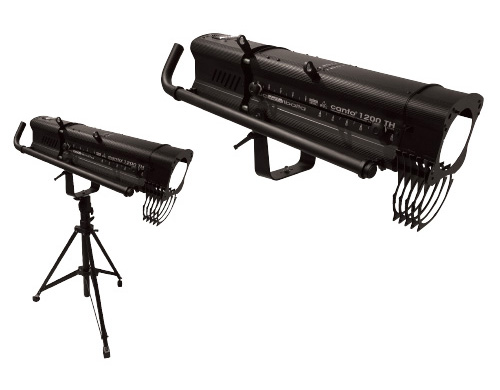 ---