Before and after:
McLean Bible Church
(Vienna, VA)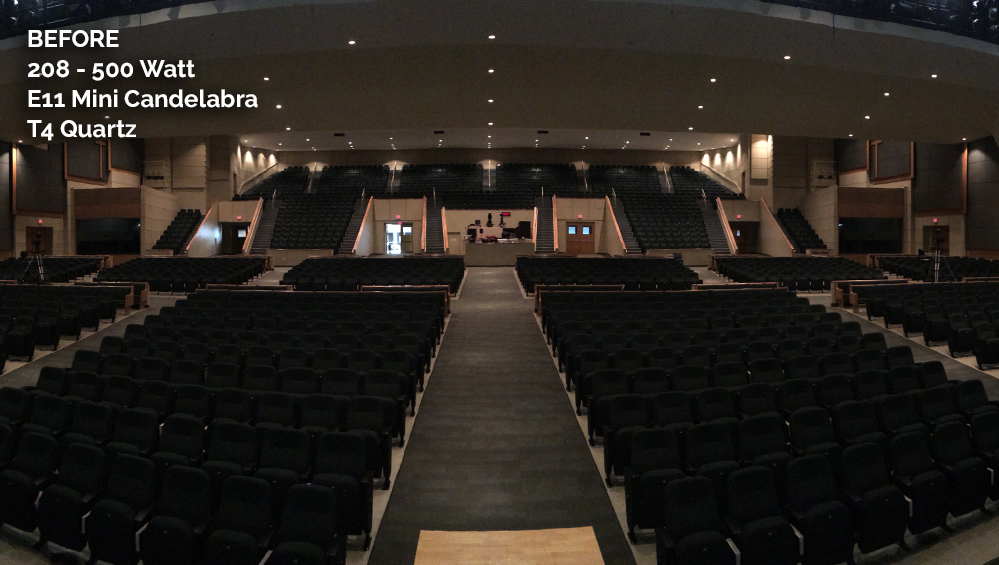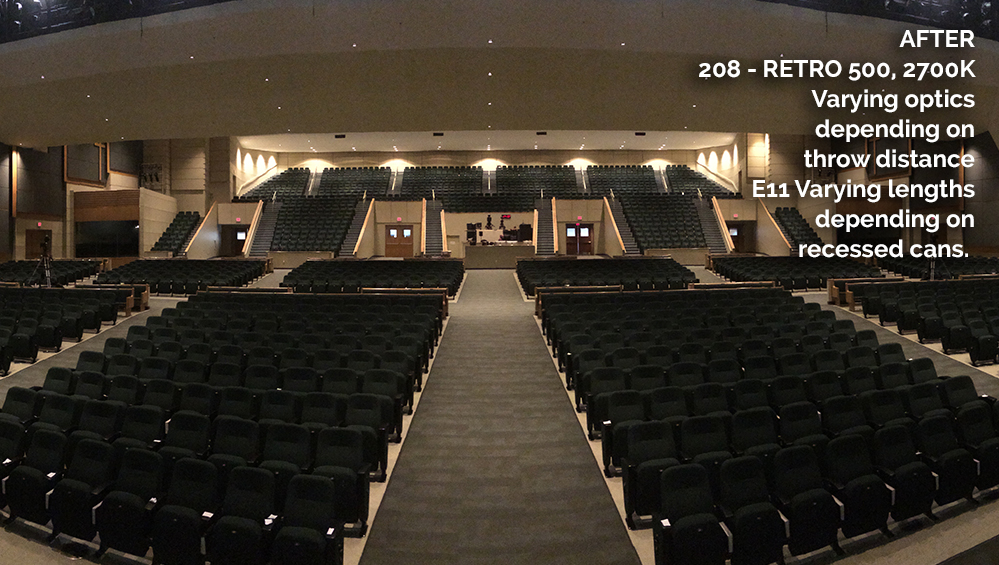 PRODUCT USED: RETRO-CLASSIC™ 500
Before: 208 – 500 Watt E11 Mini Candelabra T4 Quartz
After: 208 – RETRO-Classic™ 500, 2700K Varying optics depending on throw distance, E11 Varying lengths depending on recessed cans.
Power Reduced by 91.2%<
Room Increased intensity by 20%
The RETRO-Classic™ is a CSA listed, Energy Star 2.0 retrofit kit that rapidly transforms existing inefficient incandescent fixtures into energy efficient LED fixtures. Patent pending technology allows the fixture to smoothly dim from 0-100% utilizing existing dimming technology. Retrofit kits are available with a variety of options for both recessed and pendant style fixtures. Installation is as easy as changing a light bulb. Our LED technology creates even fields and delivers consistent color. The RETRO-Classic™ 500 delivers more light than most 500 watt incandescent bulbs it replaces with only a 49 watt load.