the canto usa blog
Northern Virginia High School Shines a Little Light on the Subject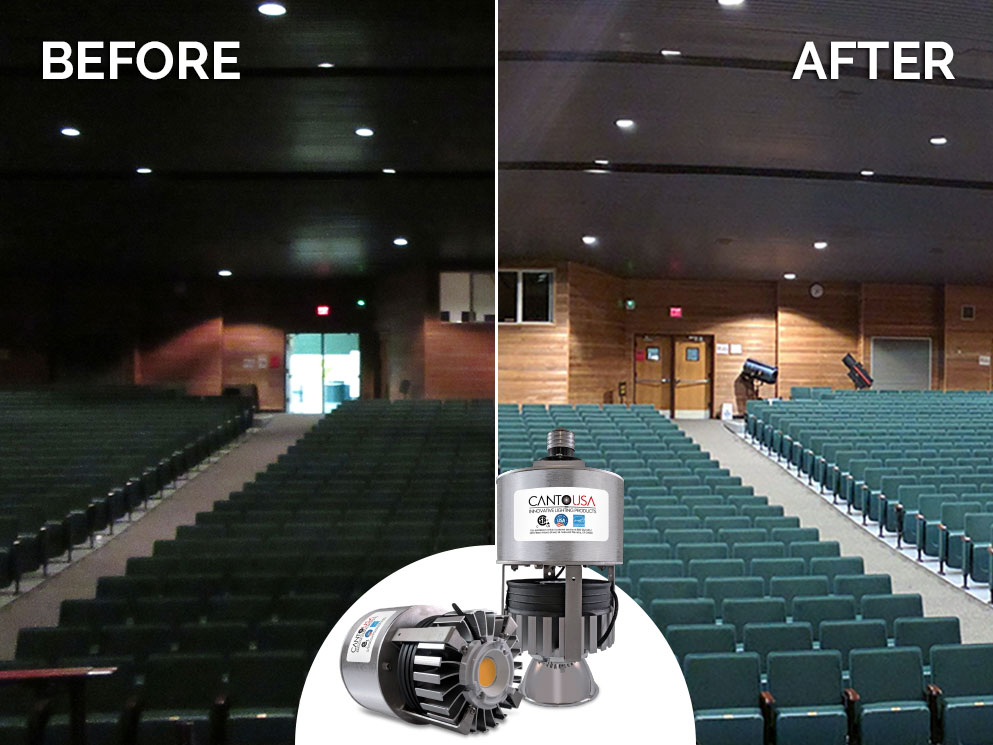 Falls Church High School in Northern Virginia has a robust performing arts program between theatre, band, orchestra, choir, guitar & music theory. The auditorium was built in the 1960s, and since it is such a widely used space between extracurricular activities and school events, it was important to have a nice, bright space, as well as save on energy being used.
According to this Education Week article, "Data: US School Buildings: Age, Condition, and Spending," the average age of high school buildings in the United States is 44 years. Schools have a lot of areas of maintenance to be sure that they cover, and lighting is one area that can make both aesthetic and necessary improvements for the buildings. Switching to LED can help save money in the long run, freeing up funds for other building development later on.
The auditorium had 38 200 watt long neck A lamps, and we replaced those with 38 RETRO-Classic 500s without reflectors at 3000K with lamp extenders. Their dimmer rack is a new ETC Sensor 3 Dimming Panel using standard D20 dimmer modules. Power use was decreased by 75%, and the auditorium became 200% brighter. Light distribution really evened out, covering the walls.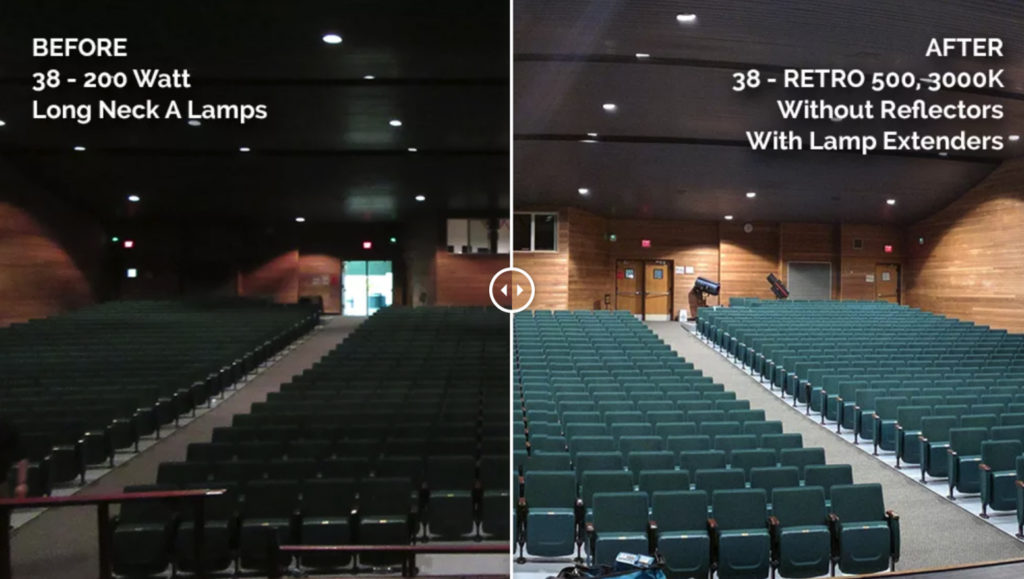 Michael Wysolmerski from Artistic Concepts Group (ACG) was the dealer for this job, and commented that "The client was really interested in improving the overall coverage in the room. Because the RETRO was able to have adjustable optics, we were able to change room coverage without having to make modifications to any of the existing lighting positions."
Teachers and administration at the school were happy they could use the auditorium to full potential again as it was so much brighter than before. "The best solution by far; money well spent," said Dwain McMillan, Lead Sound Support and Lighting Tech for Fairfax County Public Schools.
Want to view a before and after gallery slider of this job?
RETRO-Fusion™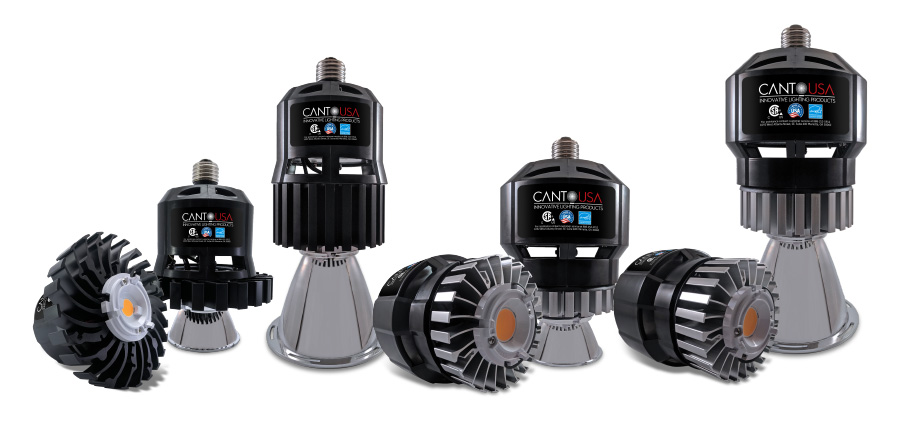 Want to learn more about the RETRO-Fusion?
RETRO-Passive®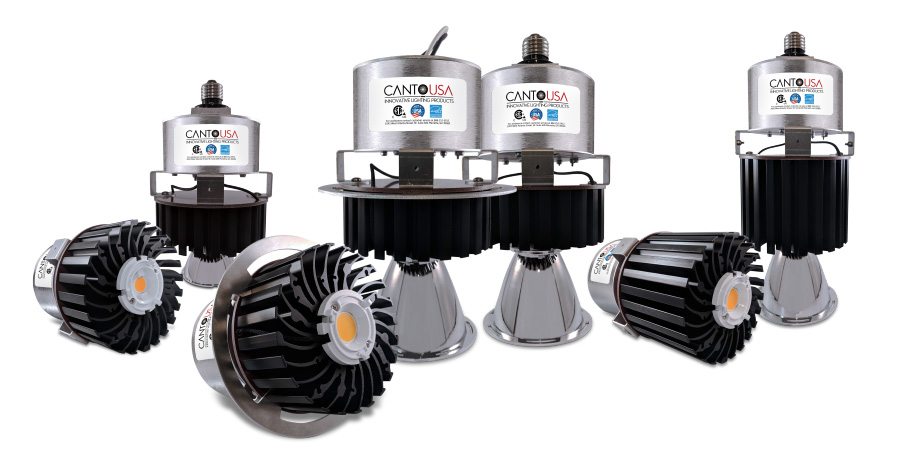 Want to learn more about the RETRO-Passive?
RETRO-Classic™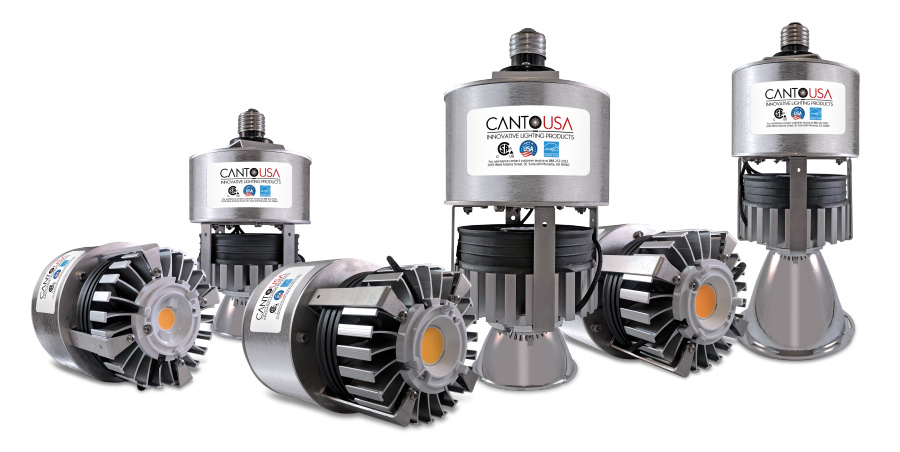 Want to learn more about the RETRO-Classic?
Would you like to be featured in one of our blogs about a project with our products?