the canto usa blog
Owen Valley High School Simplified Two Systems into One with Canto USA's RETRO Series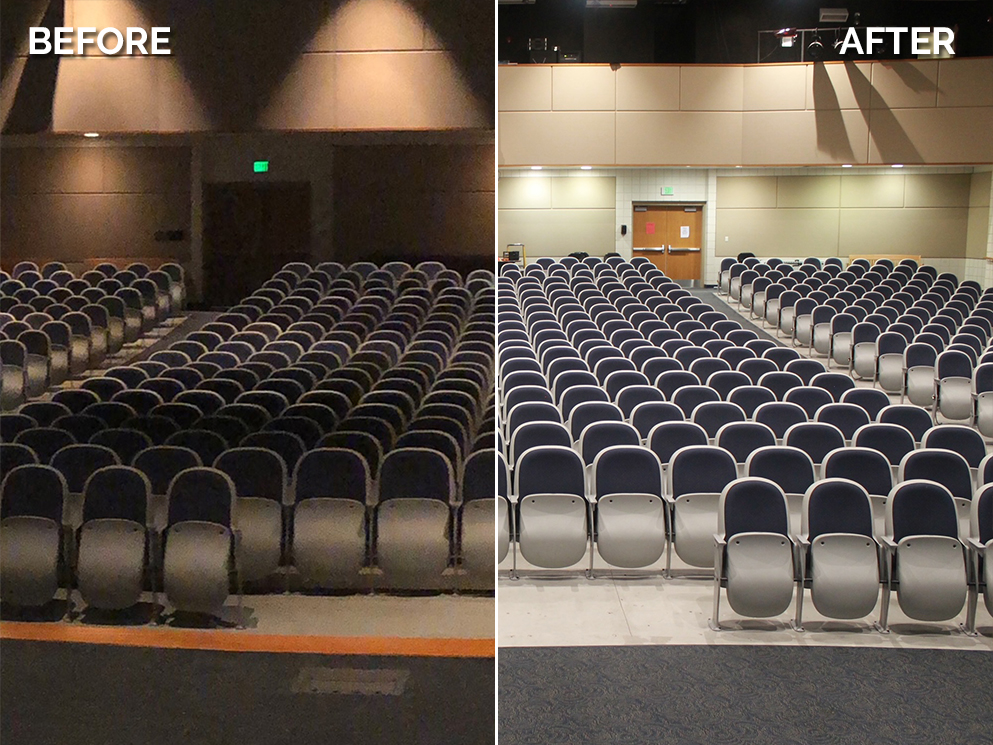 Owen Valley High School in Spencer, Indiana was looking to upgrade their auditorium's existing lighting. The school had 20 300W mini candelabra standard pendant cans for performance dimming as well as 20 secondary mercury or sodium vapor fixtures for day-to-day activities. They wanted an option to do dimmable LED house lights for their performances.
They reached out to Aaron Seelig of Indianapolis Stage Sales and Rental, Inc. Aaron recommended the school go with 20 of Canto USA's RETRO-Classic 700 and they would be able to replace both systems with one fixture type. The RETRO series customization and adapters also allow for the installer to replace the lamp without having to modify or replace the entire fixture and dimmer system.
Since no rewiring work was needed and the installation was as simple as replacing a lamp, the installation went quite smoothly. There was some minor work on the fixtures to remove the existing reflector and glass, install the RETRO-Classic 700, replace the reflector only, and attach the safety cable to the body of the fixture. Vapor fixtures were just abandoned in place. The auditorium was replaced in one evening so they could have classes meeting in the space the next morning due to COVID requirements.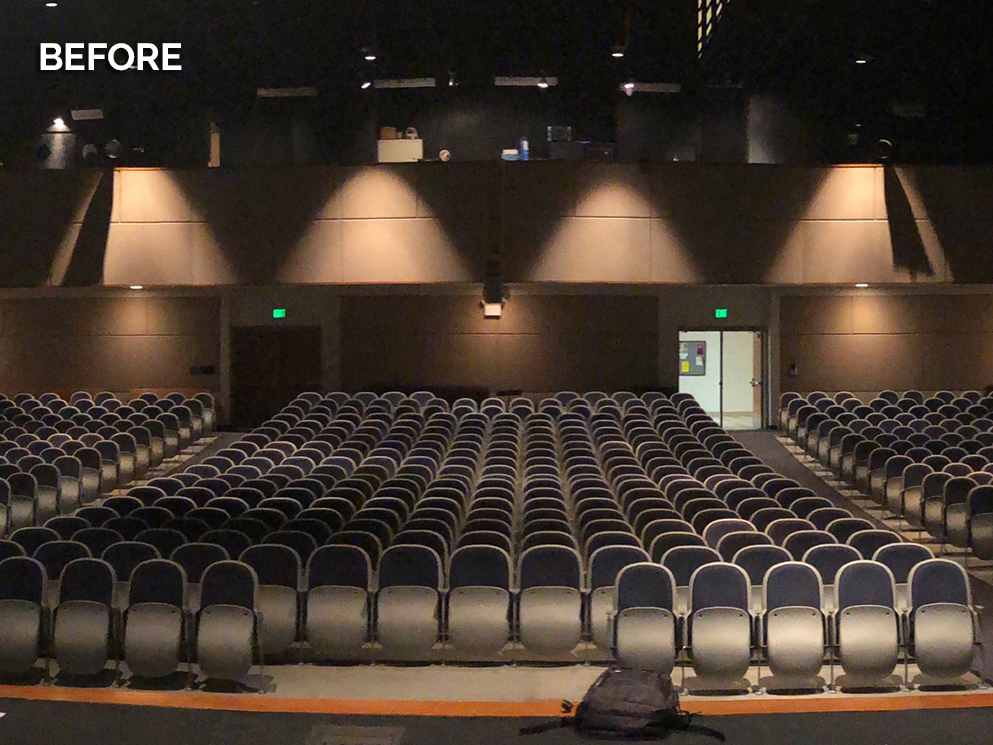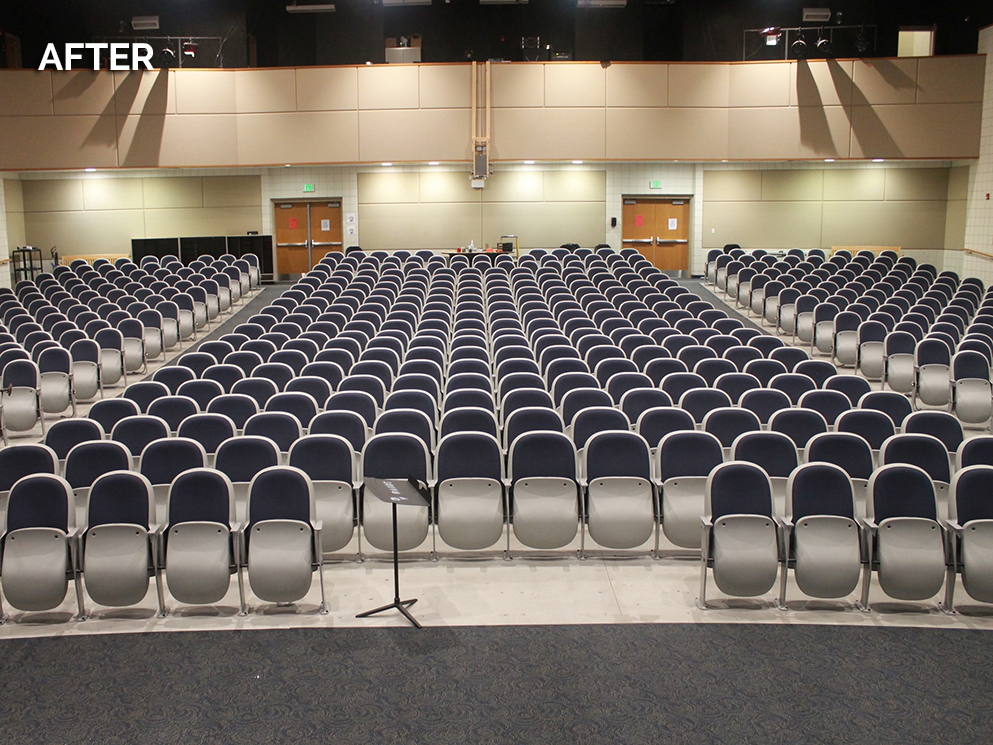 The auditorium director was amazed that only 20 fixtures were able to replace the two existing systems. They can now use one system for both dimmable house lights and daytime instructional periods. This also simplified their control system as opposed to having two different ways of turning on these fixtures.
"I am a huge fan of the Canto RETRO line!" said Aaron, "I have been able to use it on any dimming system I have come across, from ETC to Strand to Colortran and more. These have been a lifesaver for projects that don't have the funds to hire an outside electrician to pull new LoVo wire to each fixture. At first my customers may seem hesitant to look at this theatrical screw-in retrofit due to the price. However, when I bring an electrical contractor's quote to replace all the fixtures with new cans or pull new LoVo wire to each fixture they quickly see how this design and the phenomenal dimming curve it has will save them on costs and deliver superb quality."
The RETRO Series Line of Products
RETRO-Classic™ – Flexibility & Customization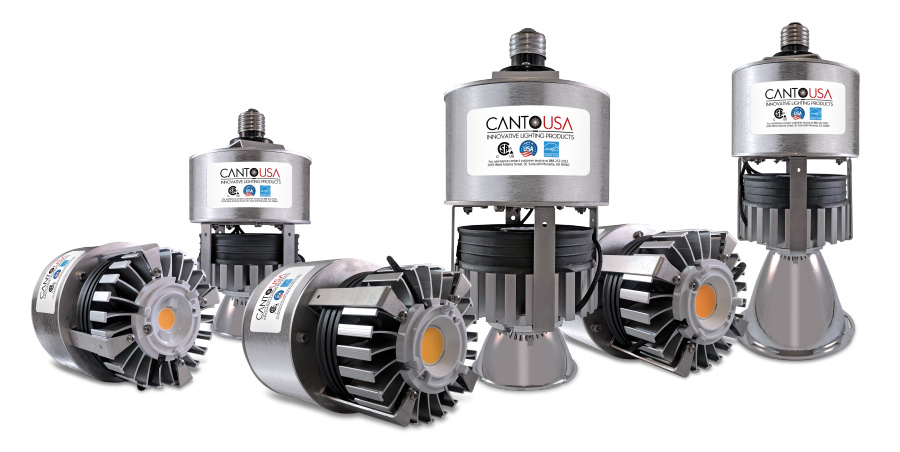 The RETRO-Classic our original 0-100% phase dimmable (forward and reverse) variable wattage LED 2700K-6500K 80-97 CRI engine retrofit house light and most customizable RETRO in the entire RETRO family. They are heavier than the Fusion, yet lighter than Passive.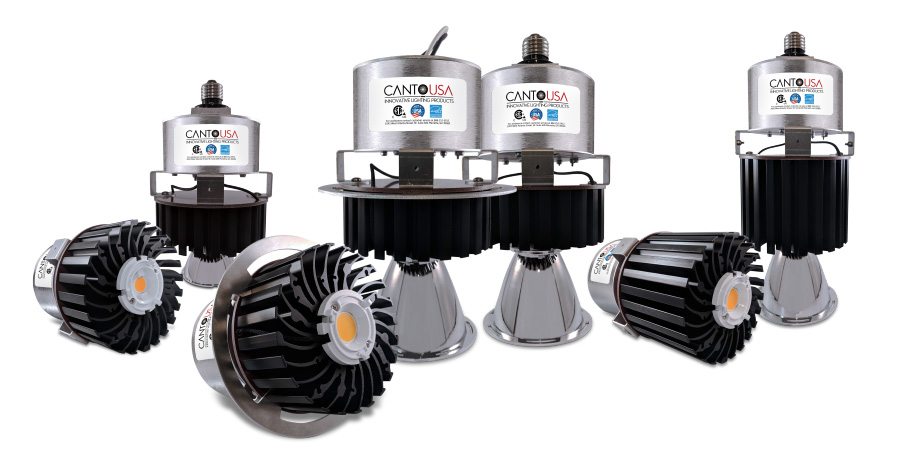 Being fanless, the RETRO-Passive is perfect for sound-sensitive spaces like museums and concert halls. They also have heavier heat sinks to compensate for not having active cooling.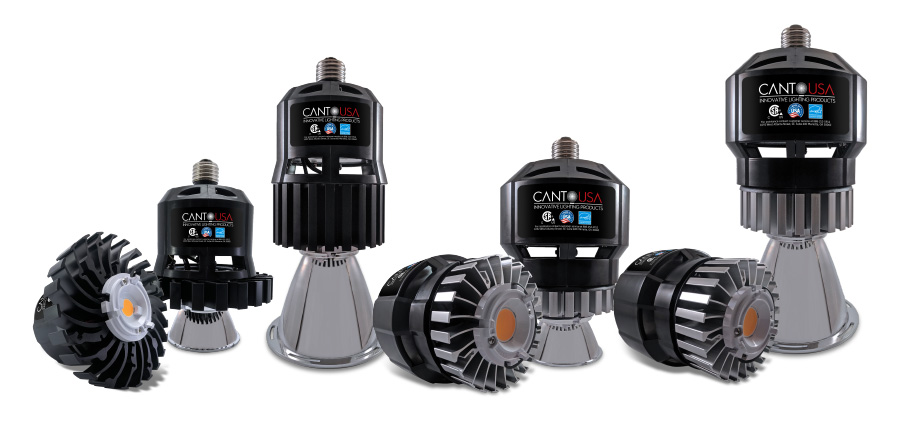 With the RETRO-Fusion being lighter and lower profile, along with a beveled top edge, it is able to squeeze into more shallow fixtures without having the lens protrude from the front of the trim ring. That reduces any type of glare. This new design opens up more opportunities and applications.
RETRO-PAR – PAR Lamp Replacement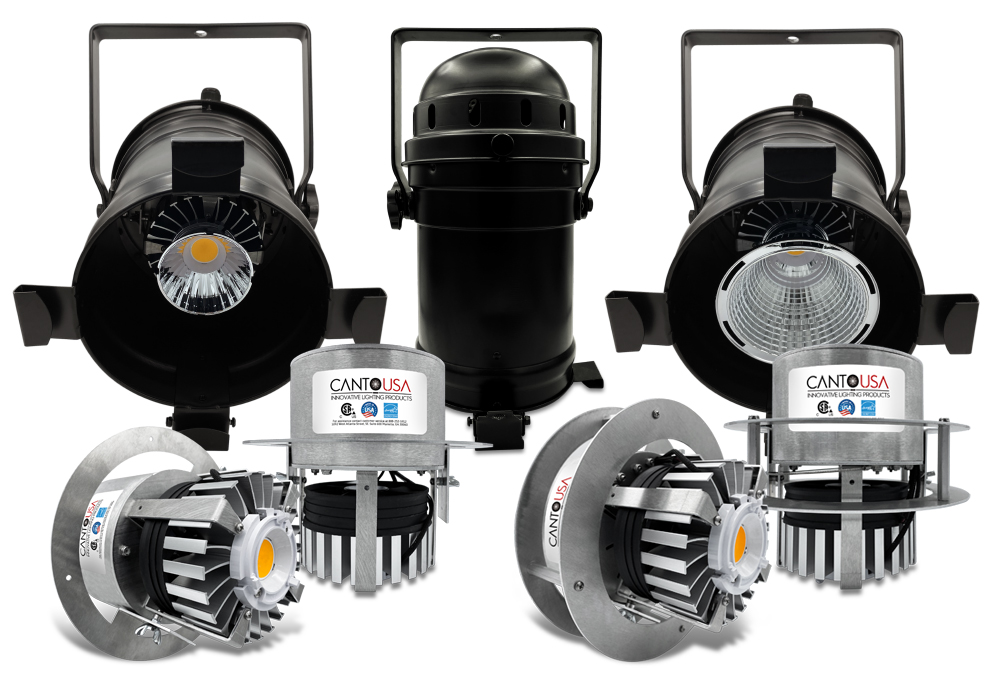 The RETRO-PAR is easy to replace/install, modular, and customizable. Customizable features include active or passive cooling, different wattage outputs, and different optical beam spreads. It comes in PAR 38, 46, 56, and 64 styles, as well as custom.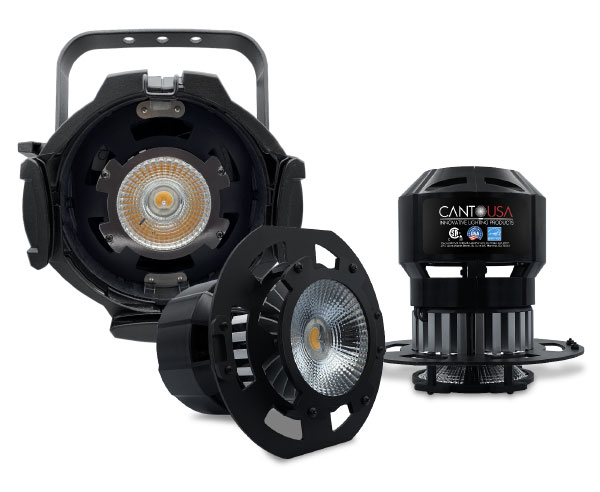 The RETRO-HPL is a direct replacement for existing Source 4 PARs in the marketplace, especially those used for house lights.
About CantoUSA
Founded in 2013, Canto USA is a manufacturer of houselight retrofits and followspots. The company offers a wide range of products and services designed to our mission: "Our customers come first. In order to do this, we continuously train our team on the latest trends and needs of the industry, while at the same time becoming a trendsetter in the development of new products and technology that no other company has available."
Have a custom job we did for you and want to be featured in one of our blogs articles?