Churches are an example of one type of venue that benefits from our RETRO series. McLean Bible Church, a popular and large congregation in Northern Virginia with five locations, reached out to their theatrical lighting supplier, Artistic Concepts Group (ACG), about the problems they were having with the existing system at their Vienna location: aging infrastructure, high energy costs, a lighting system that didn't meet their needs, and limited budget for capital improvements. Leaders of the church committed to improving the church's infrastructure while ensuring that services and other activities weren't being disrupted.
ACG brought CantoUSA in to consult about the space. They already had T4 500 watt E11 mini candelabras. We determined that they would need 208 RETRO-Classic 500 units with 2700K and varying optics depending on throw distance. They used E11 stems of different lengths depending on how recessed the cans were. The church was able to have a one-for-one replacement and didn't need to add supplemental cans. That sometimes happens if venues have dark spots or areas that they want to bring more light to. Installation was easy enough for the building engineers to complete the work on their own.
Upon project completion, McLean Bible Church had the following improvements:
Power consumption reduced by 91%
The room became brighter by 20%
CO2 emissions reduced by 91%
Roughly 337,709 kWh saved annually
Return on investment (ROI) time of about 1.7 years based on the price paid, not including rebates from the power company, which was in the area of $10,000
RETRO-Classic 500 is upgradeable and serviceable, reducing maintenance needs and costs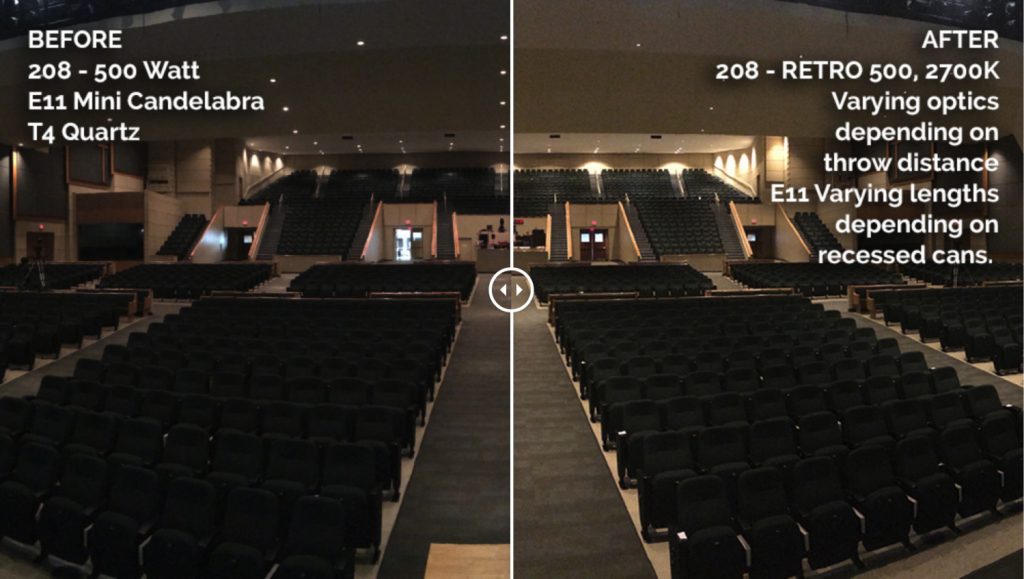 Everyone was pleased with the final results, from the building engineers to church leadership. The church was able to receive an energy rebate through Dominion Power. On three occasions, they have ordered for other places in their building such as the lobby, one of the youth rooms, and their secondary auditorium. In the secondary auditorium, 143 RETRO-Passive 150s were placed along with 24 RETRO 500s. In the lobby, 22 RETRO 300s on the lower end of the ceiling, while the higher part of the ceiling of the lobby was done in 65 RETRO-Classic 500s. For the youth room, 35 RETRO 150s went in.
Michael Wysolmerski from ACG reported back that "The client was looking for a way to save money on electricity and the complications of replacing lamps. The RETRO fixture was chosen because it required no infrastructure change and was a quick installation."
Want to view a before and after gallery slider of this job?
RETRO-Fusion™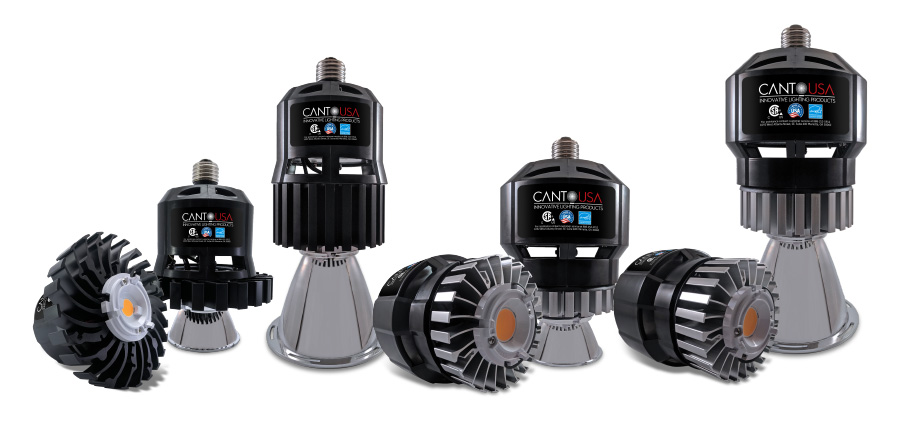 Want to learn more about the RETRO-Fusion?
RETRO-Passive®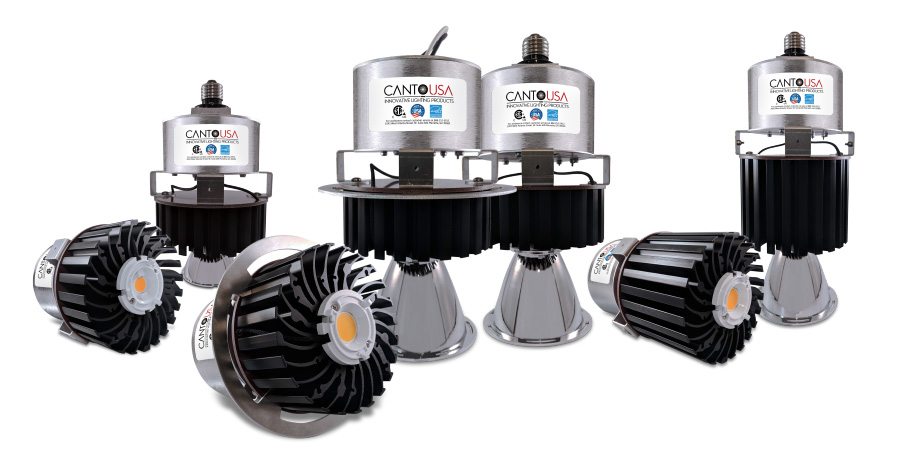 Want to learn more about the RETRO-Passive?
RETRO-Classic™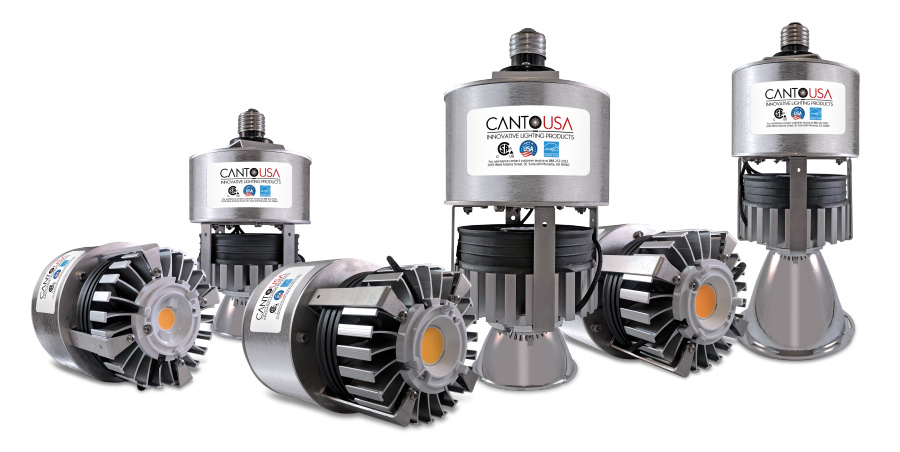 Want to learn more about the RETRO-Classic?
Would you like to be featured in one of our blogs about a project with our products?