Tell us about your background in the lighting industry that led to your current position at Canto.
When I was about thirteen-years-old, I knew I wanted to work in the theatre industry. I was interested in props building, carpentry, special effects, set design—I did it all as most theatre people do early on in their careers. I always focused on the lighting because of how it enhanced the audience's emotions during scenes. If done properly, lighting added a lot of depth to a show. In eighth grade, I was told that if I wanted to work in the industry for a living, I needed go to North Carolina School of the Arts (now University of North Carolina, School of the Arts). They were at the top of my list, and luckily, I was admitted after graduating high school. I got my B.F.A. in Lighting with a focus in Lighting Technology. From there, I toured with Sesame Street Live, The Producers National Tour, Joyce Meyer Ministries, and a variety of other artists.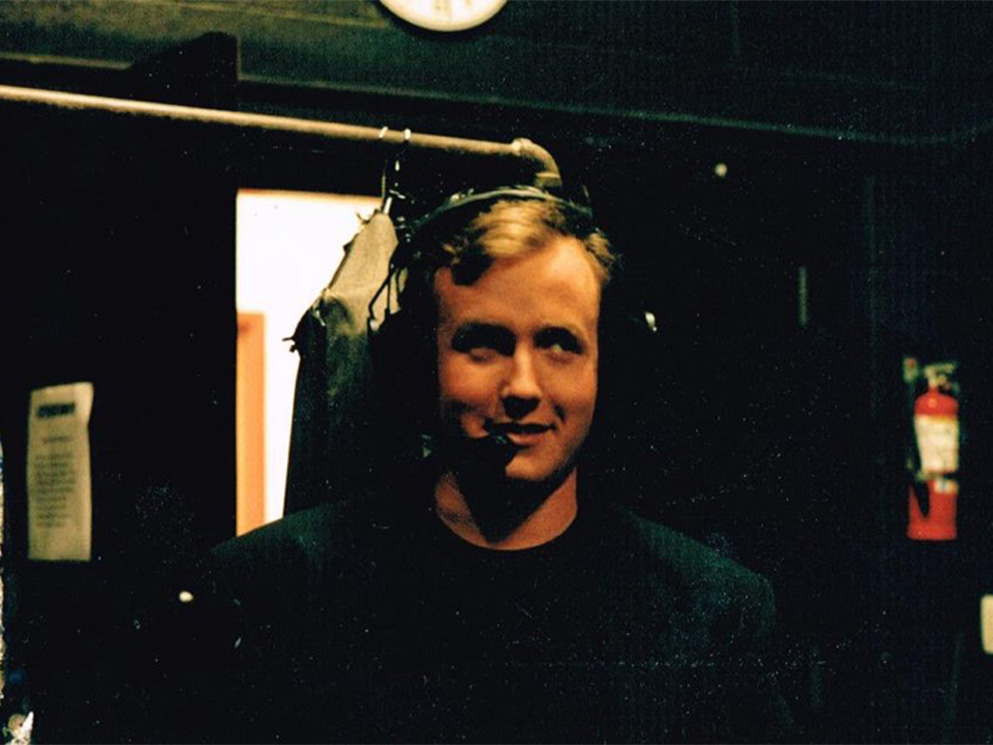 What got me on the manufacturing side of the industry after being on the production side for so long was an opportunity to work for a manufacturer's rep firm as a field technician for ETC. I worked my way up and became a project manager, systems integrator, and technical sales rep, which is how I met John Luhrs, our General Manager, who at the time was at Strong Lighting. We talked quite frequently and became friends. I was starting to design products, seeing holes in the marketplace for lighting accessories. LEDs were emerging, and we saw an opportunity to create a product that the industry had so-far ignored; hence, the birth of the RETRO series. We talked to different manufacturers about the concept of the RETRO, and none were interested in that particular application. They were interested only in new fixtures and low voltage control fixtures. The technology did not exist at that time to do what we accomplished.
Once we had a concept in 2012, I spent the next two years in research and development, learning more about LED technology, while still working my other job full-time. With my dimming and controls background, I was able to understand what hurdles there were to dim an LED properly using an existing dimming system. The rest is history! We launched the product in 2014, and from there, the RETRO series has grown and evolved into our other products such as the Astro 500. Lately, we are spending a lot of time developing new followspots—coming soon—LED and other. I'm very excited to see what others think of these products and concepts.
What inspires you to create something new?
Having been an end-user and maintenance tech for years, I apply those experiences to what we design while keeping an open mind and listening to customers' feedback. I've been in their positions and know what I want and don't want.
There's a term in the manufacturing industry that is coined "me 2 products." That is not something I ever wanted to do, as I like to come up with unique ideas to accomplish the same end goals. For example, there hasn't been much development in the xenon followspot technology for years, and it's time for a change. Overall, the industry needs brighter, more efficient, and energy friendly products.
What leads you to revise current products? What types of revisions have you done?
With the RETRO-Fusion™, after having the RETRO-Classic™ in the field for four years, we've learned a lot from the different configurations we've built the RETRO in, feedback from the customers, and new applications for the product in mind, we came up with some physical body changes. The RETRO-Fusion is lighter, lower profile, more streamlined, easier to manufacture, and 'sexier.'
What would you like our clients to know about you?
I used to perform stand-up comedy. I joked that it was cheaper than therapy in college, and I had fun doing that. I felt like it helped me improve my people skills and become more outgoing. Nowadays, my stand-up act has been aimed at my eight-month-old daughter in making her laugh while my very patient wife laughs in the background.
I love being a part of this company and being a co-leader with John and Wandra Luhrs. I'm excited about the future and seeing how best we can improve it—or make it a little bit (or a lot) brighter.