the canto usa blog
Testing, Testing. 1, 2, 3.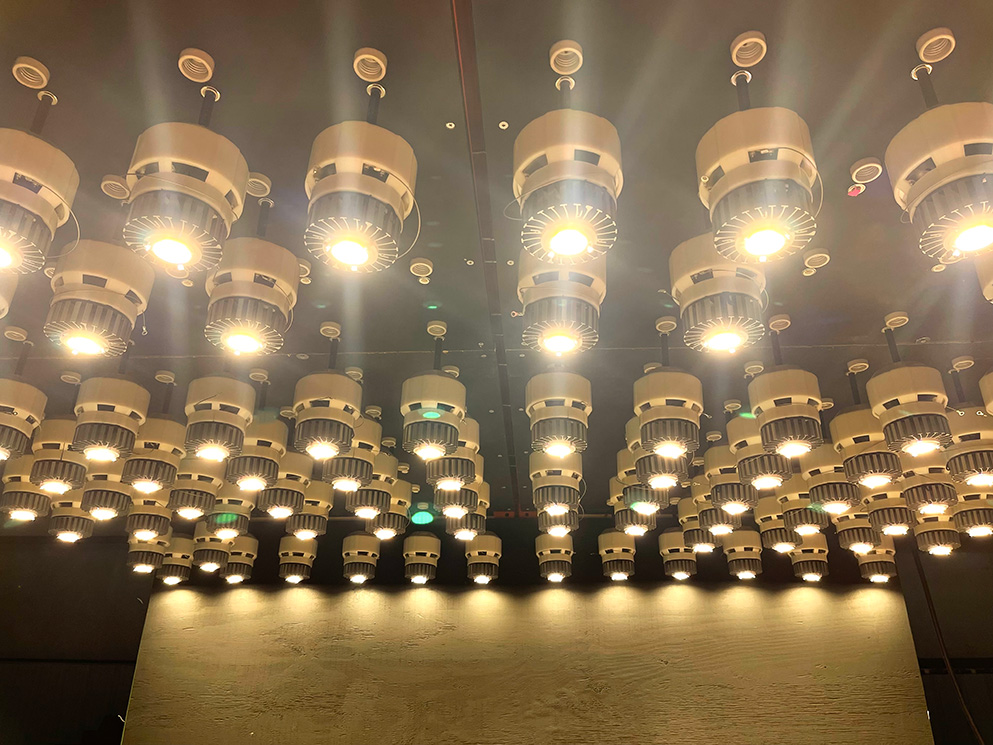 Testing is an important part of CantoUSA's quality control process. The first sentence in our mission statement is that 'our customers come first,' and it is our goal to ship our products in excellent condition, ready for use once unboxed and installed.
For testing our RETRO series, we have constructed two test racks with each rack capable of simultaneously testing 120 units. We use an ETC Smartpack dimmer to stress test all units for twenty-four hours. The LEDs are run on a continuous loop cycle, dimming up and down, along with the heat sink cooling fans cycling on and off repeatedly. To ensure no LED chips were damaged during manufacturing, shipping, or the handling process, we use a double sheet of R80 gel/filter to use as a "welding-like visor" to physically inspect each one of the units. A visual inspection is also conducted during the boxing process, and each shipment is assigned a card of which employee did the final quality check.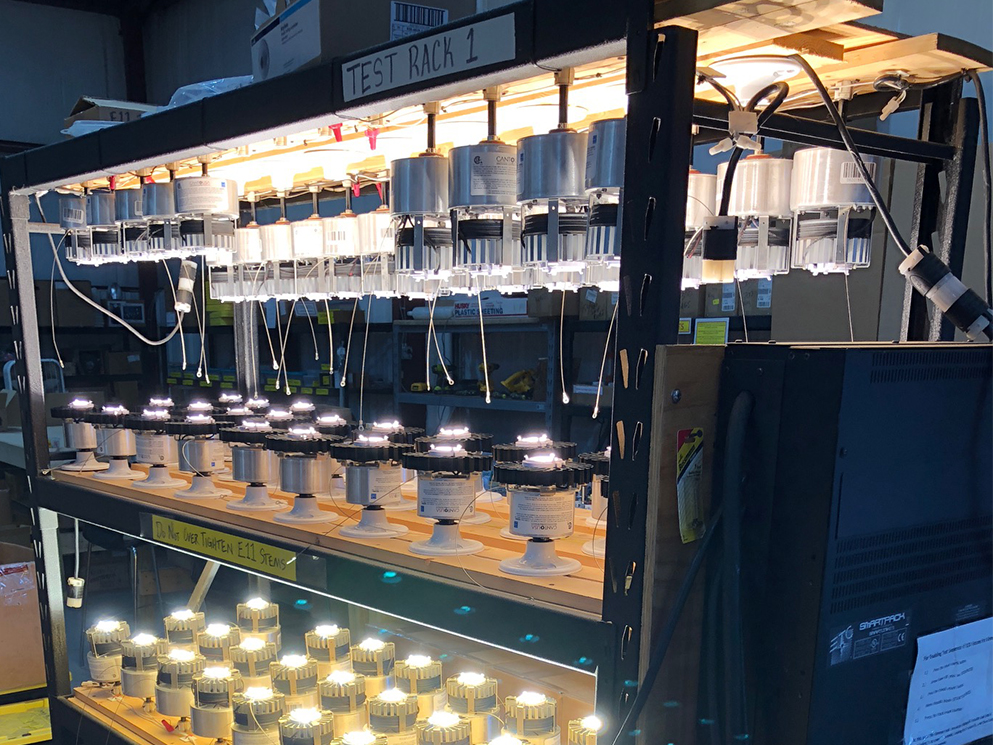 For LDR's followspots, we unbox the units we receive from overseas, and conduct a multi-point inspection to ensure a continuity of quality in every product prior to shipping out to our clients. Part of our detailed process includes a visual inspection of the followspot and ballast followed by firing them up and testing the functionality of each feature. At this point, we make any fine-tuning adjustments, then end our inspection by attaching whichever type of power connector the customer has specified for their needs.
As for the arc lamp and LED followspots that we build in-house, they are burned in for at least four hours, then go through numerous up and down cycles. All mechanical irises, shutters, choppers, gel changers, and lens assemblies are meticulously checked and adjusted to perfect working order.