the canto usa blog
The RETRO. 3 Years Later.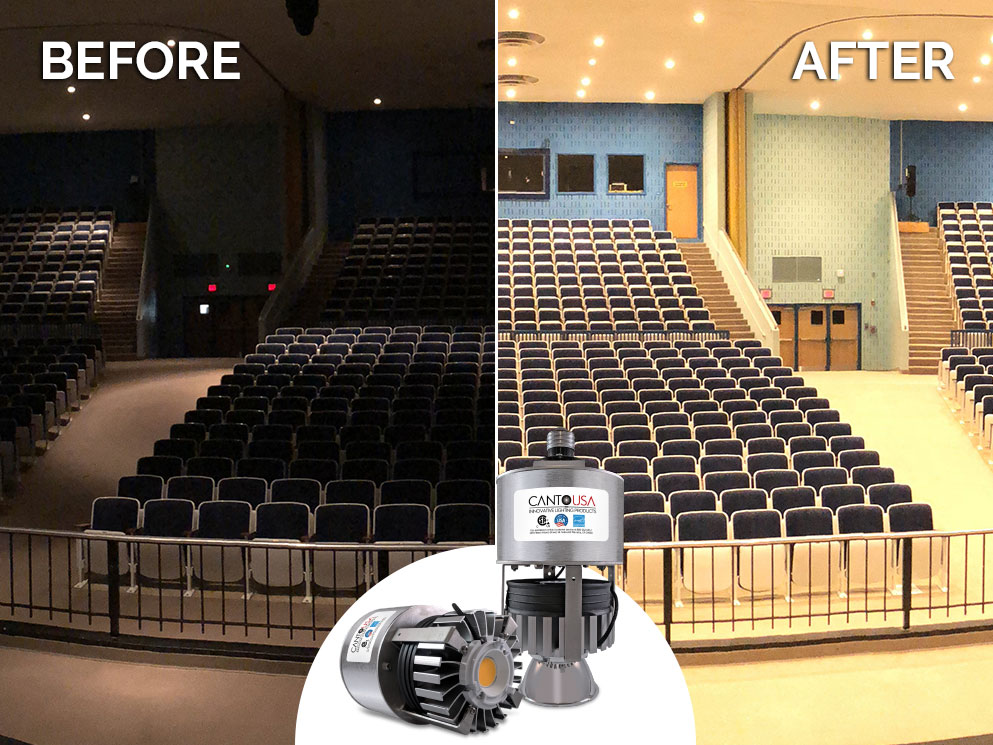 One of Artistic Concepts Group's typical go-to solutions for houselight replacements is Canto USA's RETRO series line, and they have produced a number of success stories with them. Fairfax High School, is one of those stories.
It's been about 3 years and we thought we would check in to see how everything is holding up. We reached out to Andrew Redmon, Field Services Technician for Fairfax County Public Schools, and he said, "The system has performed fantastically since installation. Both the school and myself love how much brighter it is, and the whole idea of never needing to do a huge lamp replacement job again."
Fairfax High School originally had 500watt E11 Mini Candelabras, and they replaced all 105 units with 3000K RETRO-Classic™ 500 E11 mini candelabras with short reflectors. They dim on an ETC dimming system Sensor 3 Dimmer Rack. The school went from using 500 watts to 49 watts per unit or 52,500 watts down to 5,145 watts in total. That it is over a 90% reduction in power! Replacing with the RETRO-Classic™ also increased the light quality in the room by 30-40%. This is assuming the auditorium was fully lamped, as their previous lamps would start to go out after only 2-3 months of use.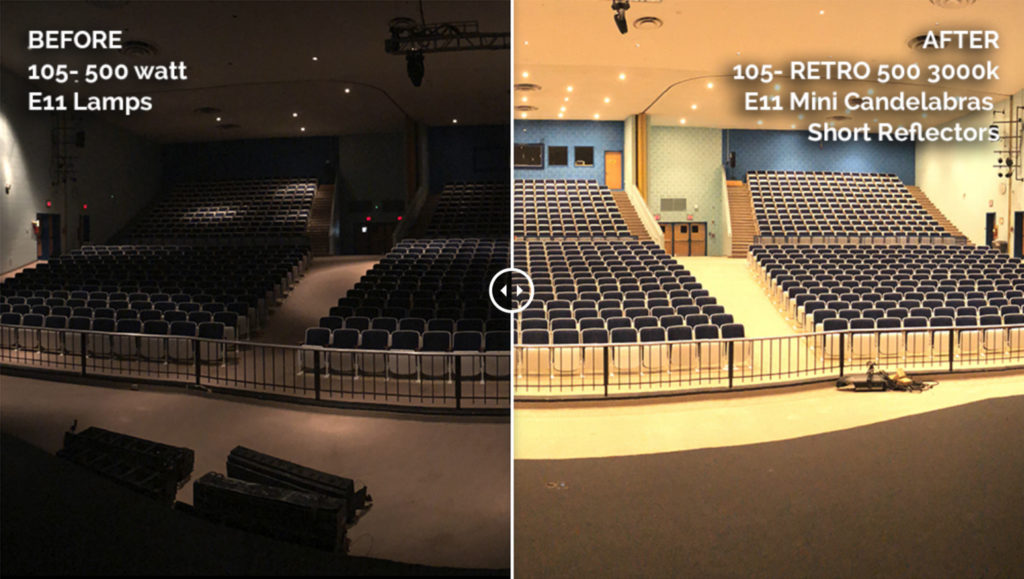 "The RETRO line continues to be a fantastic product. It is a great solution for us because we can go LED, get high quality dimming, and typically be brighter than before, all without having to replace fixtures, tear up a ceiling, or run new wire. I look forward to continue to use the RETRO line in the future," said Andrew.
Below is a video of the before/after timelapse. The video was shot with a smartphone. Please excuse an iris/aperture adjustments during dimming up or down.
Want to view a before and after gallery slider of this job?
RETRO-Fusion™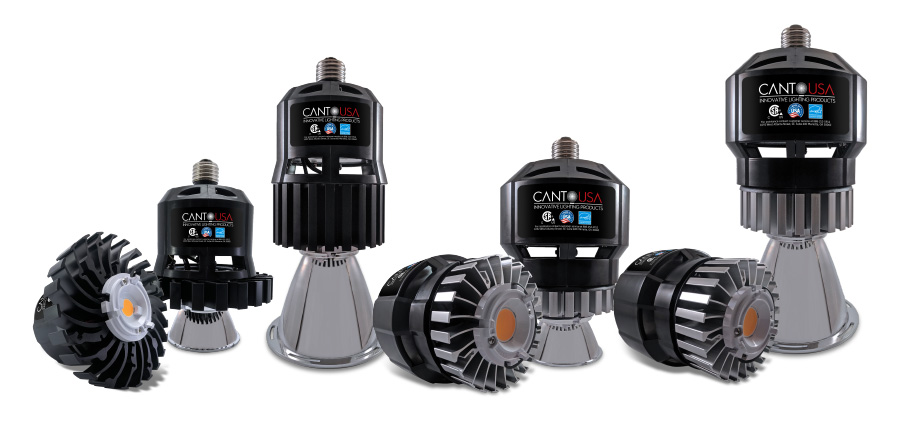 Want to learn more about the RETRO-Fusion?
RETRO-Passive®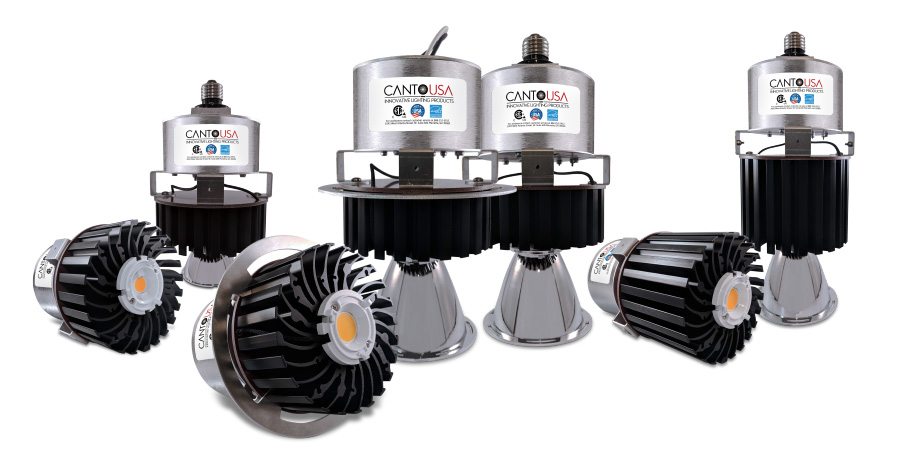 Want to learn more about the RETRO-Passive?
RETRO-Classic™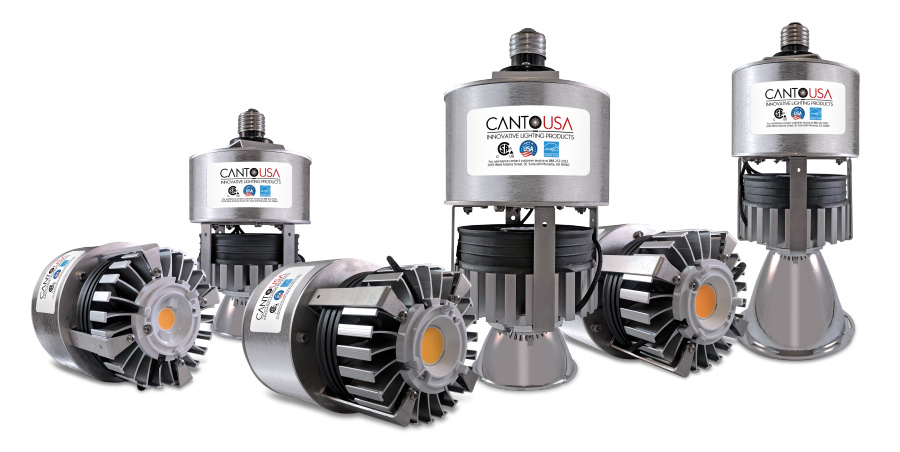 Want to learn more about the RETRO-Classic?
Would you like to be featured in one of our blogs about a project with our products?