the canto usa blog
Township Auditorium Goes RETRO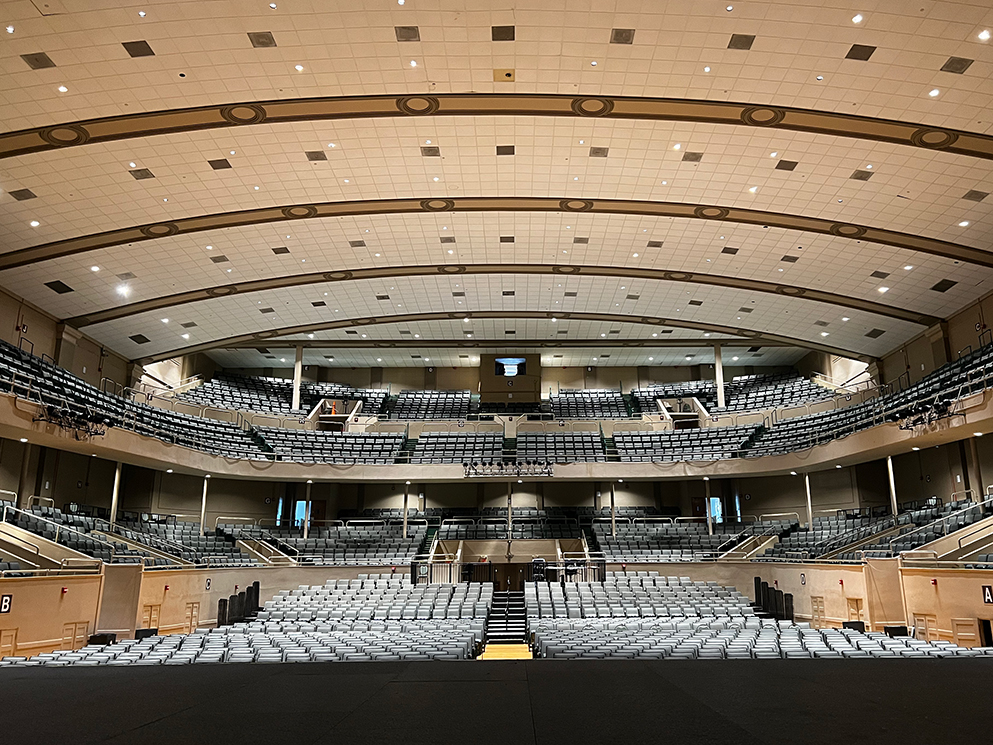 Township Auditorium in Columbia, South Carolina, is a historic auditorium built in 1930 and was added to the National Register of Historic Places in 2005. Recently the Auditorium updated their lighting system with Canto USA's RETRO Series. We reached out to Ceili Hesselgrave, Senior Project Specialist for  Productions Unlimited, Inc., who handled the installation, to see how the RETRO Series worked out for their team.
What prompted them to upgrade their lighting?
Township Auditorium hosts a variety of events throughout the year, and while their space is a beautiful and historic landmark for the city of Columbia, SC, the degree to which the architectural lighting system had degraded over the years was casting a dark shadow on an otherwise grand space. Upgrading their house lights has brought new life into their space!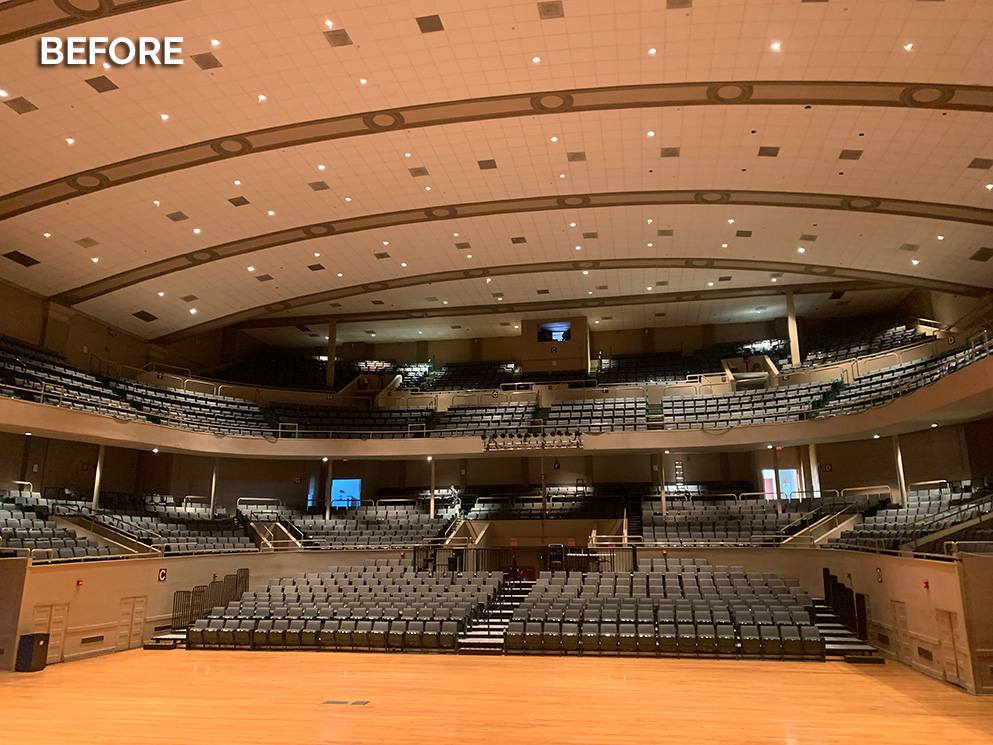 What made Productions Unlimited recommend and help you choose the RETRO series for the job?
Productions Unlimited, Inc. works closely with many different vendors to select the appropriate fixtures for every job—big and small. For Township Auditorium, it was an easy choice. The client wanted a hassle-free solution to their dim house space, and Canto USA's RETRO series allowed our talented team of installers to quickly swap the old incandescent lamps for new, RETRO-Fusion fixtures. While also burning brighter, the RETRO series offers our clients a consistent, reliable light source, all while giving them substantial savings on electricity and consumable lamps!
What were some of the challenges?
No job is perfect, but our installation of Canto USA's RETRO fixtures came close! Our biggest challenge when installing these fixtures was ensuring that we had tightened them enough for the base to make good contact. With warnings from the factory, my team and I were careful when installing the fixtures for fear of overtightening the candelabra bases. After some painless testing and troubleshooting, we found that the majority of our non-functioning units were due to not screwing them in all the way. A few other issues proved to be caused by damaged lamp sockets in the old existing fixture bodies.
What were some of the customizations that had to be done?
After completing two site visits and executing some calculated testing with Production Unlimited's Canto USA Demo kit, we determined that the best customizations we could offer the client came from the stem height and reflector type for each of their fixtures. Township Auditorium is unique in that it is a very tall space—about 100 feet to the floor at its tallest, and about 8 feet to the floor at its shortest—which meant that each area inside the house was outfitted with a different degree of reflector. In order to give our client the cleanest possible look, we opted to outfit their fixtures with 2-3/4" stems, and used a combination of 15° and 70° reflectors.
How long did the install take?
In total, outfitting took our skilled team of installers about 3 days to install 112 RETRO-Fusion 700's and 37 RETRO-Fusion 300's. 149 in all.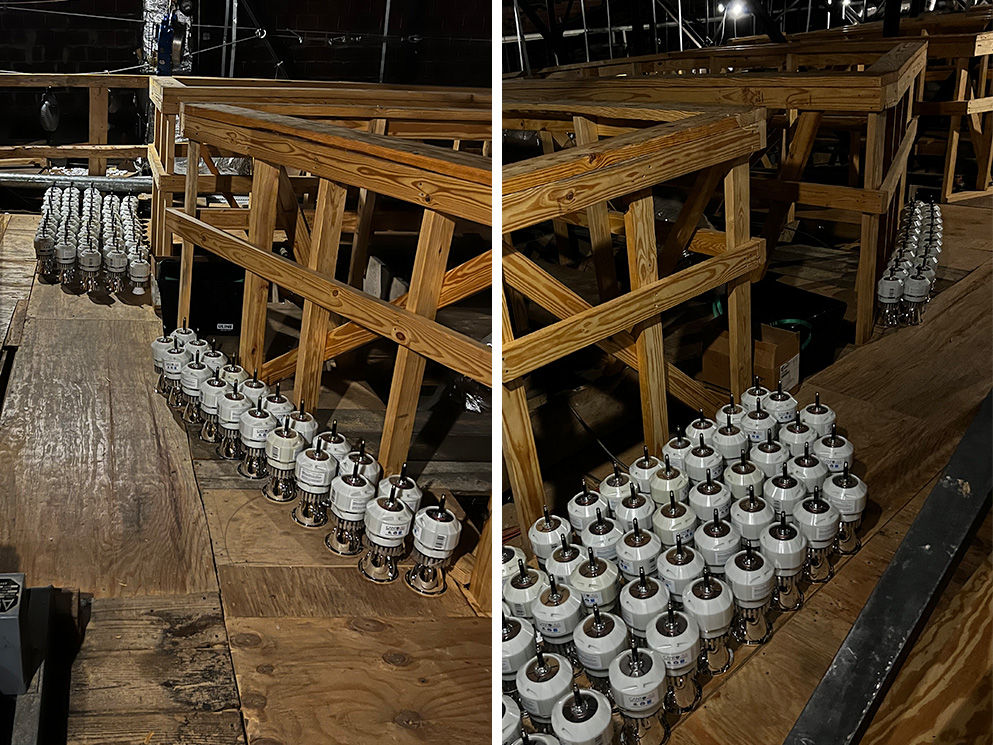 What was everybody's initial reaction when the job was done?
The Event Manager, Trip Bradley, and Executive Director of Township Auditorium, Andrai Holloman, were ecstatic with the results of our work. They have always known their space to be a bustling, thriving home for entertainment and the arts in their community, and they were overjoyed to introduce their audiences to the beauty that they knew their space always emanated.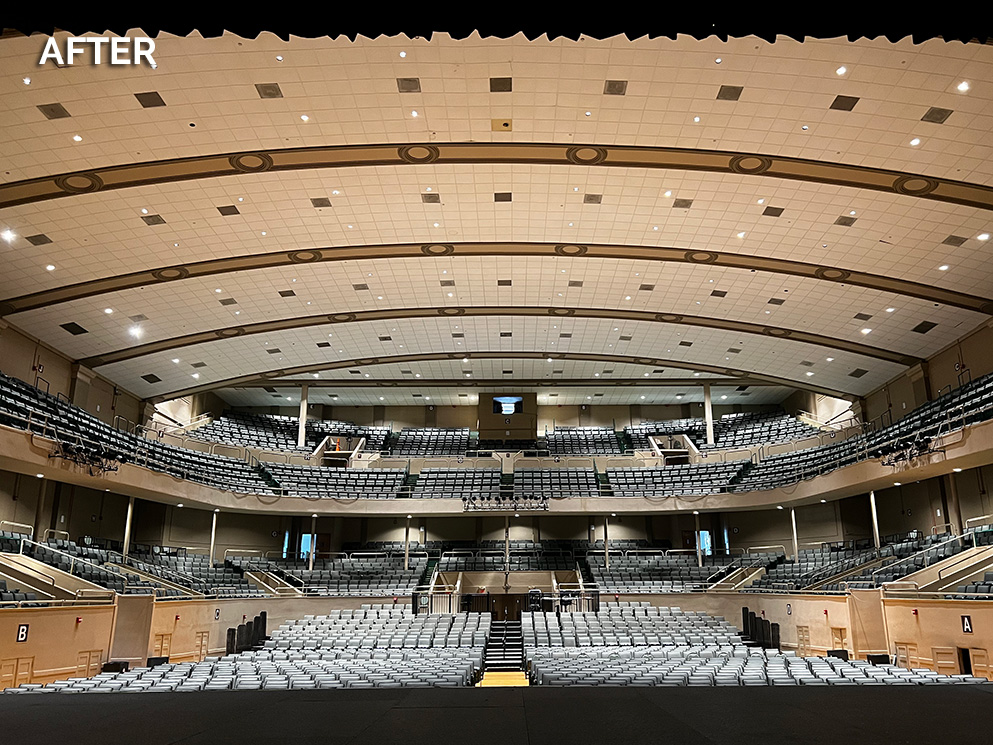 How does everybody feel about how the RETRO is performing in the space?
We are all very pleased with how Canto USA's RETRO Series is performing in Township Auditorium. The atmosphere of the space has been greatly improved by having fixtures with a wider throw.
The RETRO Series Line of Products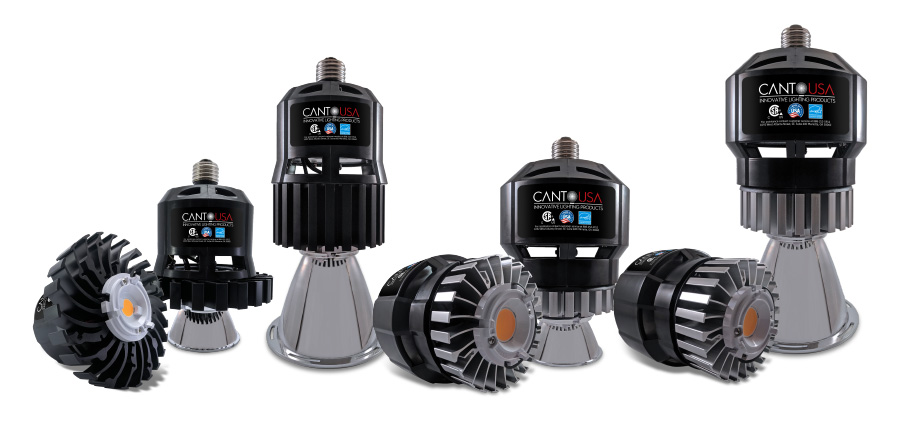 With the RETRO-Fusion being lighter and lower profile, along with a beveled top edge, it is able to squeeze into more shallow fixtures without having the lens protrude from the front of the trim ring. That reduces any type of glare. This new design opens up more opportunities and applications.
RETRO-Classic™ – Flexibility & Customization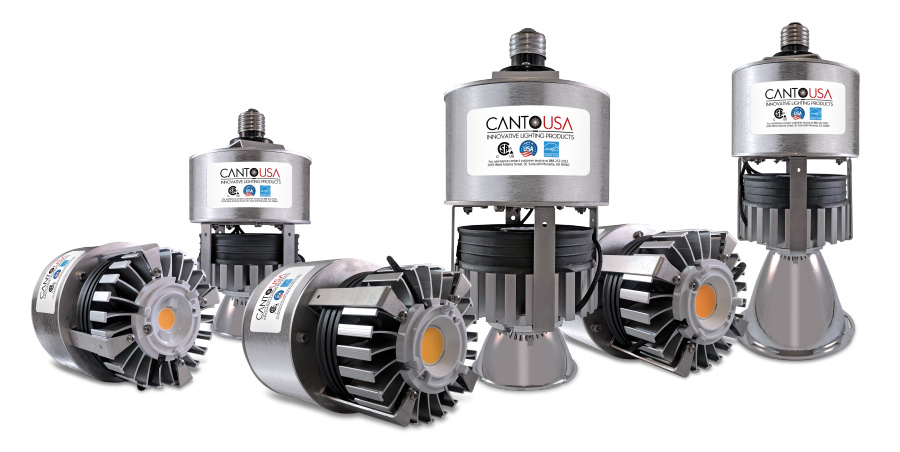 The RETRO-Classic our original 0-100% phase dimmable (forward and reverse) variable wattage LED 2700K-6500K 80-97 CRI engine retrofit house light and most customizable RETRO in the entire RETRO family. They are heavier than the Fusion, yet lighter than Passive.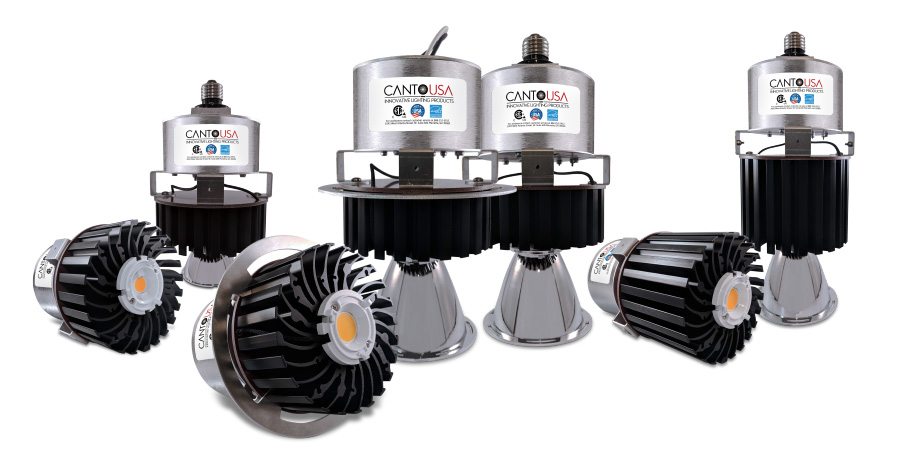 Being fanless, the RETRO-Passive is perfect for sound-sensitive spaces like museums and concert halls. They also have heavier heat sinks to compensate for not having active cooling.
RETRO-PAR – PAR Lamp Replacement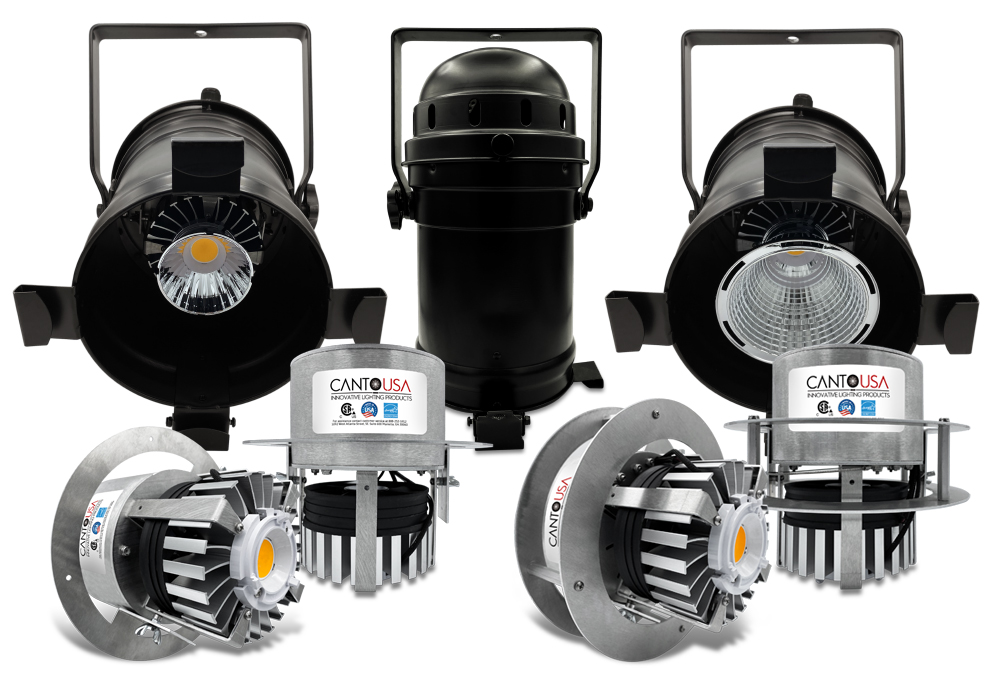 The RETRO-PAR is easy to replace/install, modular, and customizable. Customizable features include active or passive cooling, different wattage outputs, and different optical beam spreads. It comes in PAR 38, 46, 56, and 64 styles, as well as custom.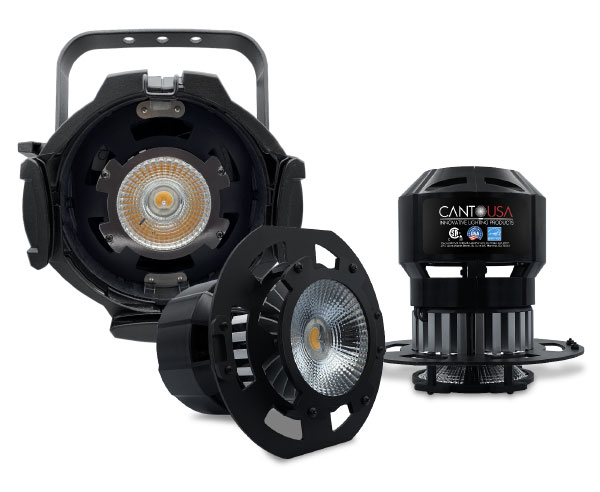 The RETRO-HPL is a direct replacement for existing Source 4 PARs in the marketplace, especially those used for house lights.
About CantoUSA
Founded in 2013, Canto USA is a manufacturer of houselight retrofits and followspots. The company offers a wide range of products and services designed to our mission: "Our customers come first. In order to do this, we continuously train our team on the latest trends and needs of the industry, while at the same time becoming a trendsetter in the development of new products and technology that no other company has available."
Have a custom job we did for you and want to be featured in one of our blogs articles?