the canto usa blog
Welcome to CantoUSA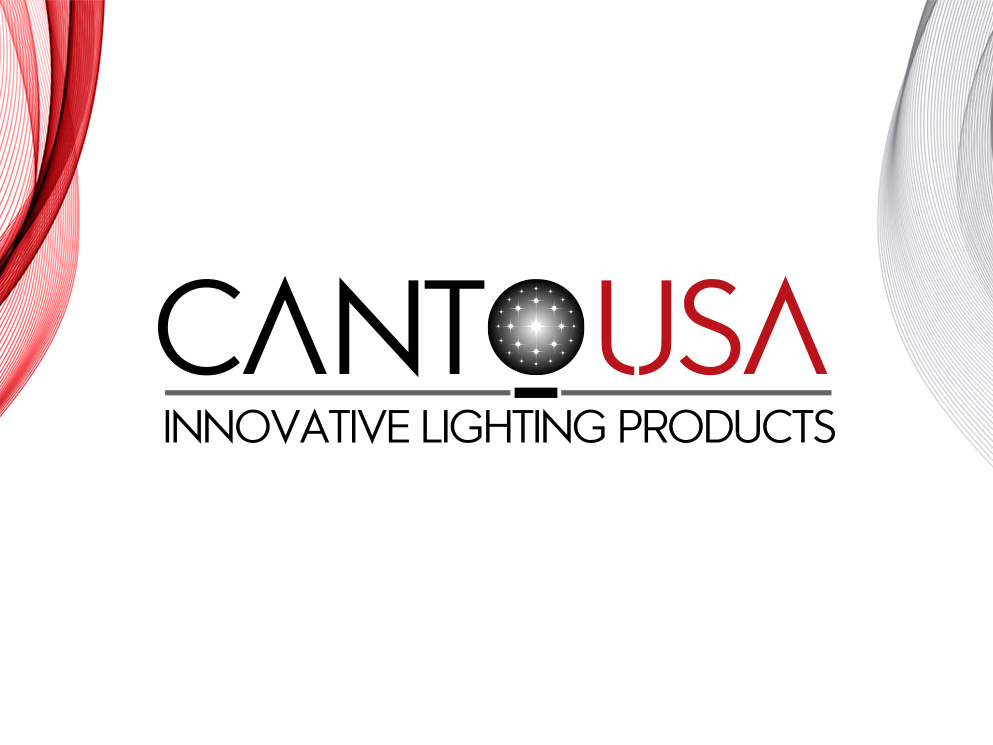 CantoUSA is an innovative lighting company that puts emphasis on fulfilling customer needs. Our mission statement is: "Our customers come first. We encourage and listen to their feedback in order to continue to develop the most innovative lighting products on the market. In order to do this, we continuously train our team on the latest trends and needs of the industry, while at the same time becoming a trendsetter in the development of new products and technology that no other company has available." Our goal is to provide our customers with the best possible service and support in our industry.
CANTOUSA = INNOVATIVE LIGHTING PRODUCTS & PEOPLE
Top 5 Facts about CantoUSA – Evolution Objectives Future
John Luhrs understood the necessity of having quality product representation and unsullied service in the ever-changing lighting industry. As a result, CantoUSA was formed in 2013 in Marietta, GA.
As the Co-Founder, John and our team enabled CantoUSA to rapidly evolve into a solid lighting manufacturing and distribution company with products on display across the USA, devoted to the development of custom products and solutions.
We pride ourselves on providing innovative lighting and cost-effective solutions for all theatrical and architectural lighting requirements while preserving a passion for professional and friendly service.
CantoUSA's mission began with the specific goal of supplying the architectural, theatrical, television and stage/studio community with good quality, nice looking, and affordable products. Our long-term objective is to provide existing and new clients with innovative, custom lighting.
Our hands-on approach is designed to identify synergies among lighting manufacturers allowing CantoUSA's lighting experts to solve the ever-changing needs and demands of our clients. Within five years of opening our doors, we are now home for the industry's preeminent lighting experts across the country whose clients can call on at any time – day or night.
Meet the CantoUSA Team
1. John Luhrs– Co-Founder As the result of his 25+ years of experience in the lighting design industry, John Luhrs founded CantoUSA in May 2013. From its inception, John's vision was to provide existing and newly acquired clients with innovative, custom lighting solutions with an emphasis on high-quality service. Being one of the most sought after and respected lighting specialists, he has become the "go-to" expert for successfully executing his clients visions by providing them the best solutions and fulfilling their needs. As Director, John has successfully negotiated various projects including the Beacon Led Light and Up Lighting section at building One at the new World Trade Center, and NASA Pleasure Island, among many others. As a result of his innovative products, CantoUSA launched a new LED luminaire division for CANTOUSA. In 2014 John was among one of the semi-finalists for the Ion TV's Worlds Greatest for 2014. John and his wife Wandra (CFO) work together with Brian Moon at CantoUSA in Marietta, GA.
2. Brian Moon – Vice President of Product Development Being involved in the theater industry since age 13, Brian Moon (or BR for those around the office) had a passion for lighting from the beginning. He graduated from the University of North Carolina School of the Arts with a BFA degree and quickly went on to professional touring. Trained by High End Systems and being Varilite certified, he worked as a Lighting Designer, Board Op/Programmer and Moving Light Technician. Brian traveled with shows including Sesame Street Live, Mel Brooks's The Producers National Tour, Joel Olsteen, Darius Rucker, and Katt Williams NC Tour – just to name a few. From being employed as an ETC Field Technician in 2008 to a Systems Integration/Sales Representative in 2010, he has worked with engineers, designers, and architects alike in laying out lighting control systems. He met John Luhrs in 2011. When they conceived the product idea for a truly dimmable LED house light retrofit and spent the next three years working on it, the rest is history. A self-taught LED product designer and a typical "gear head", Brian understands the importance of smooth quality dimming while trying to achieve an easy-to-install, maintenance-free retrofit and is extremely busy designing new, innovative products for CantoUSA.
3. Shawn Harmon – Eastern Sales Manager A native of North Carolina where he grew up with a love of the outdoors and creativity, Shawn Harmon was introduced and fell in love with the theater and performance, specifically lighting in high school. After graduation, Shawn worked in multiple theaters in numerous positions where he gained invaluable experience and appreciation for the craft. He soon attended the University of North Carolina School of the Arts and earned a BFA in Lighting Design in 2004. Next, Shawn was hired as the Director of Lighting and Systems Design for Television Production Service (TPS). After several years and missing North Carolina, home came calling and he took on the position of Systems Manager at Barbizon in Charlotte, where he enjoyed that role for four+ years and was luckily introduced to an incredibly new and exciting product line. CantoUSA's history and customer service made for a remarkable company. Shawn jumped at the opportunity of becoming the Eastern Regional Sales Manager and is thrilled every day to represent these amazing and innovative products.
4. Michael Claypool – Vice President of Production A native of Memphis, TN, Mike moved his family to Marietta, GA in 2011. He graduated from the University of Memphis with a Business Finance and Economics degree which he put to good use in the capital markets industry analyzing and trading fixed income products. Mike came to CantoUSA in 2014 to learn a new industry. In his time with CantoUSA, Mike worked his way up from Technician to Warehouse Manager to Vice President of Production. He is a valued and integral part of the management team. He has been married to his wife Holly for 22 years and has three children, William, Andrew and Sarah. He is a US Army Veteran and likes to do home improvement projects in his spare time.