the canto usa blog
We've Created Something "Unheard Of"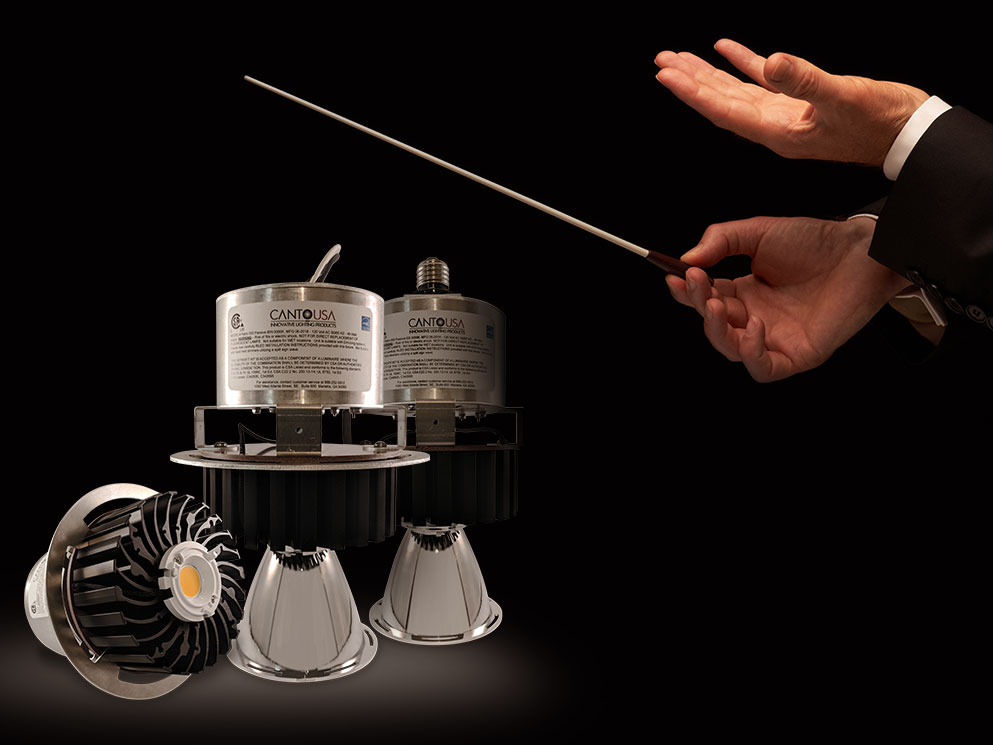 At CantoUSA, we seek to fulfill needs of the industry. We had a few requests for products with absolute silence from symphony and orchestra halls with acoustically sensitive rooms. The spaces were designed to pick up even small noises, for instance, the stereotypical pin drop. In our typical RETRO line, the fan is rated at less than 21db at 1 meter. As seen on the decibel chart, that's as quiet as a whisper.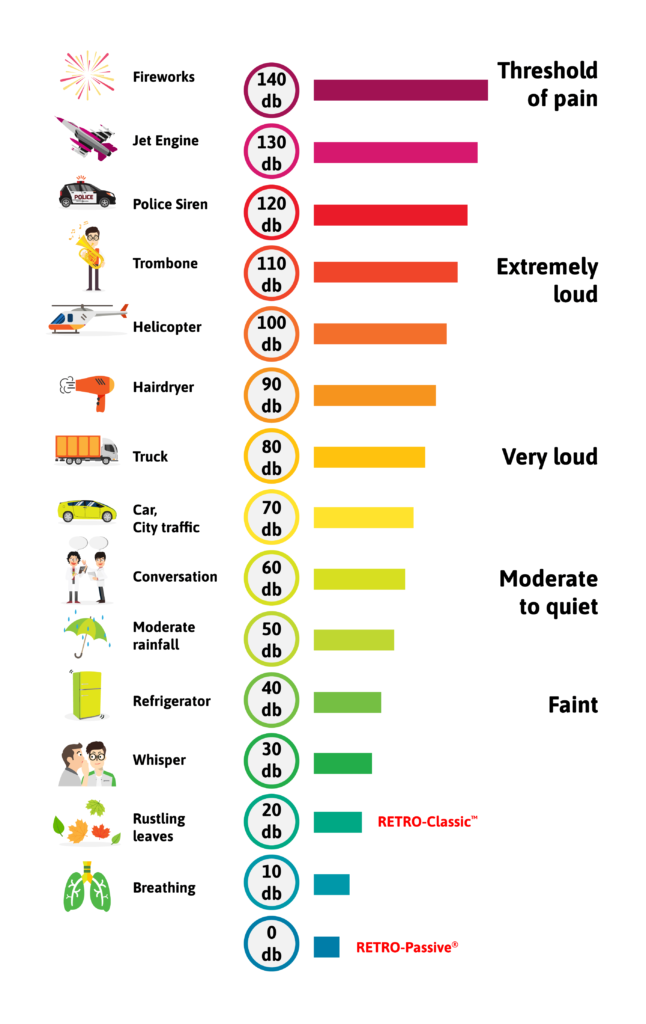 Our clients with the needs listed above love the dimming curve we offer, but couldn't chance any acoustical interference. Thus, the idea for the RETRO-Passive® line was created. Our first installation of the RETRO-Passives was at the University of North Carolina, Greensboro. Their symphony hall will be featured in an upcoming blog.
We offer the RETRO-Passive in either tall or short configurations for the 150 version (150-watt incandescent lamp equivalent). Also, for the 150, you can do an E11 stem, which is not available on the other versions. We are adding the 300, 500, and 700 to our line. They will be offered in E26, E39, PAR56, PAR64 bases. Custom sizes, mounts, and applications are available. When absolute silence is a must, the RETRO-Passive line is perfect for you.
The RETRO-Passive®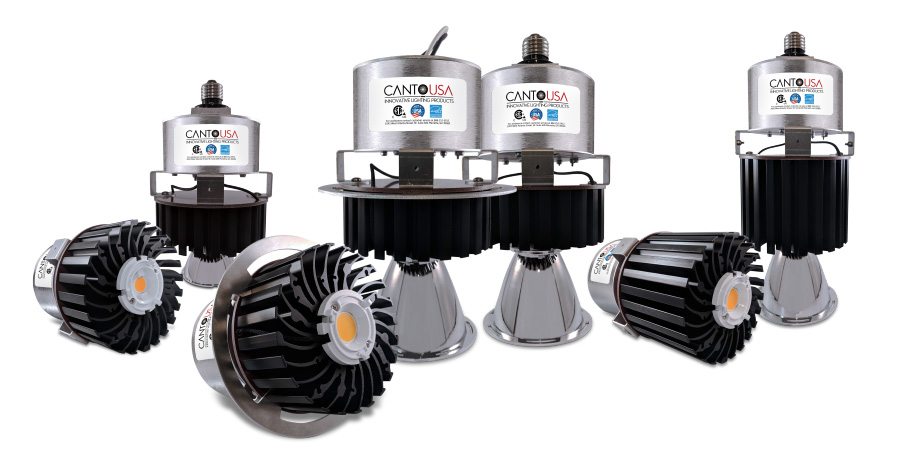 Want to learn more about the RETRO-Passive?