the canto usa blog
Canto USA's RETRO Series Goes International With Its First Project In Australia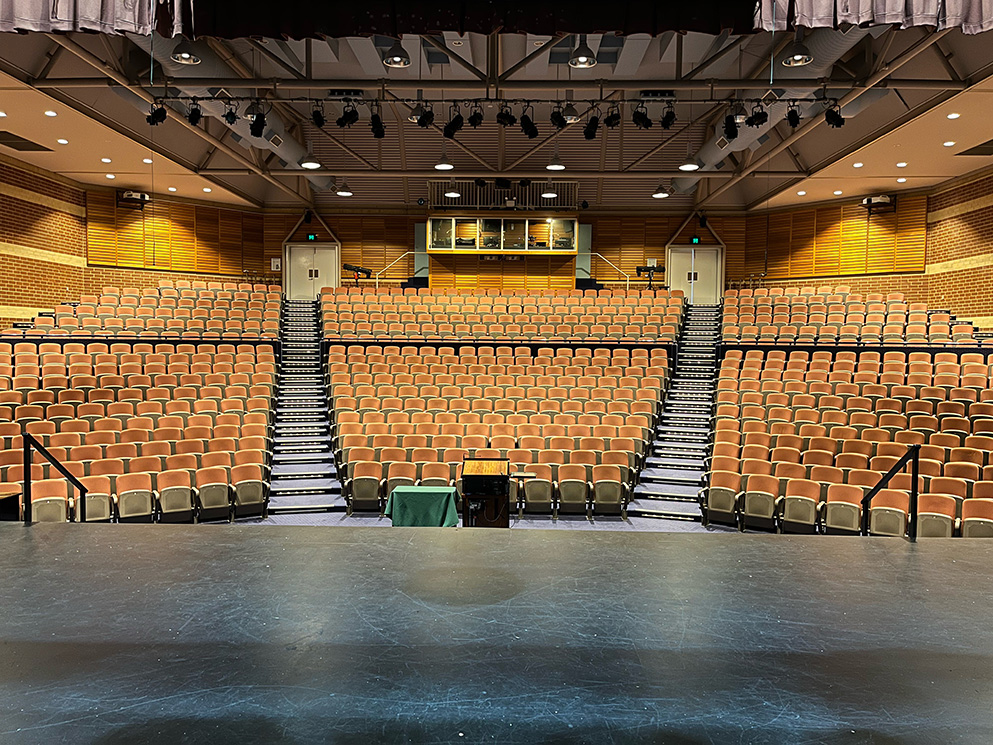 The RETRO series has had a lot of success here in the US. It's been used to upgrade house lights in churches, schools, universities, and museums to reliable and energy-efficient LED lighting. The simplicity, versatility, and customization of the RETRO make it an economical solution when replacing the entire lighting system is out of scope. The smooth and flicker-free dimming it provides has also made it perfect for performance halls that also record and broadcast video. With all of this going for the product line, it's only natural that it starts to gather some attention from other parts of the globe.
Methodist Ladies College located in Claremont Western Australia has had a long rich history dating back to 1907. A vibrant all-girls boarding and day school that has grown over the past 115 years to include a world-class geothermally heated pool facility and new drama and music facilities. Expansion and redevelopment over the years had led Doug Hounslow, Theatre and Venues Manager, to search for an LED solution for MLC's primary venue, Hadley Hall. It had an interesting lighting system comprised of 10 E27 LED lamps, 10 125 watt discharge lamps, and 20 250 watt discharge lamps all of which were switched from different places. To say the setup was difficult to use was an understatement – let alone suitable for performances.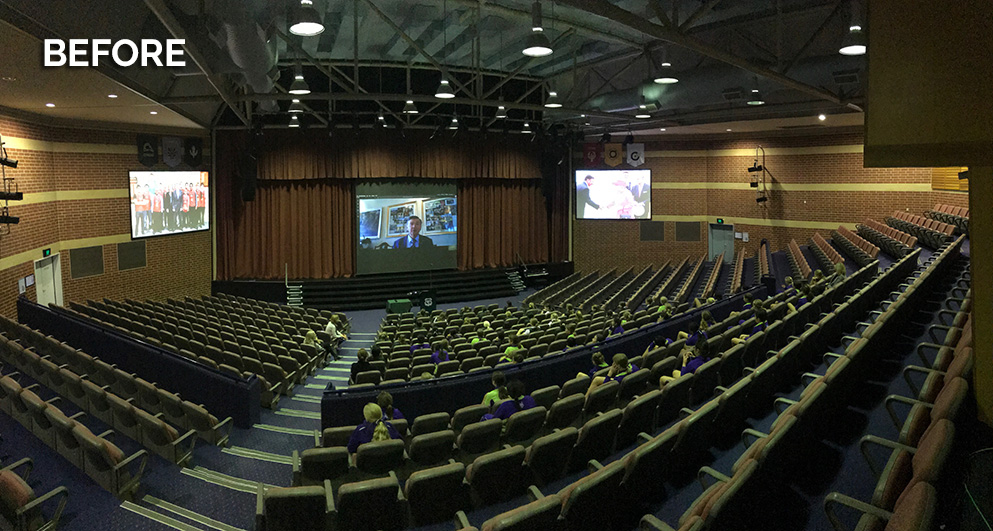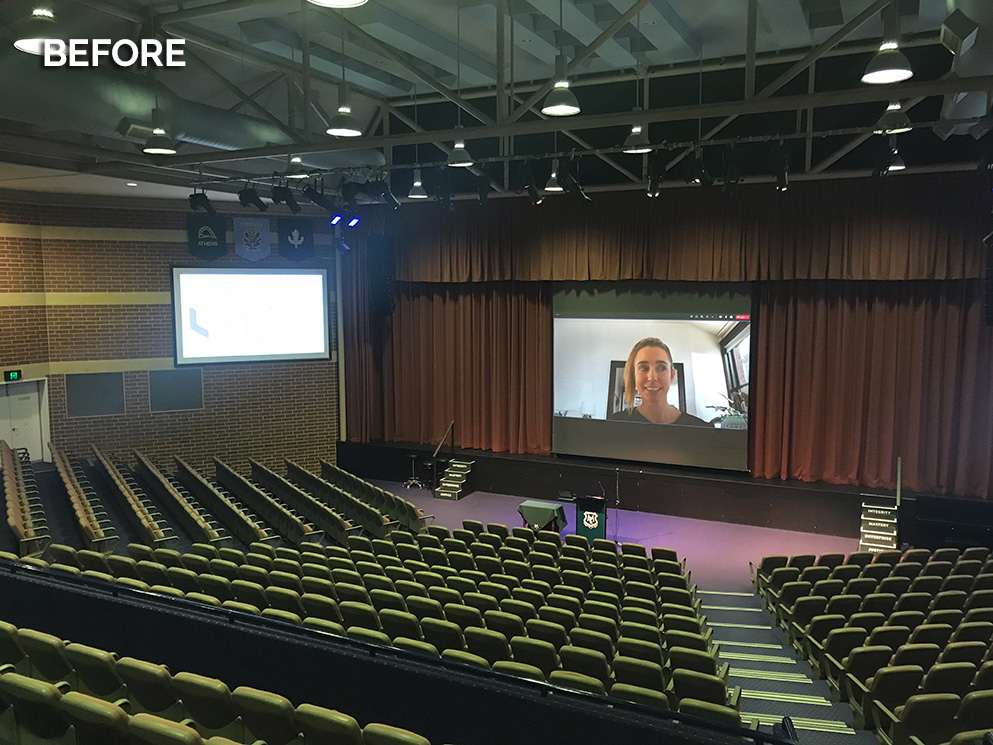 Doug reached out to Darren Irving from LIDA Industries, our new rep based in Burleigh, Australia. "Darren has been such a big help throughout this process. From my initial query 12 months ago through to helping with issues." Doug said, "His support has been exemplary."
"The key advantage of the Canto USA RETRO series line is the ROI (Return On Investment)," said Darren, "A client can quickly 'retrofit' their venue lighting without the expense of re-cabling, adding additional drivers and reprogramming, all of which add substantial cost to a project."
The RETRO series was chosen to replace the 20 x 250 Watt discharge fixtures. It was the most compelling solution due to the full smooth 0-100% dimming, no additional DMX/Dali control cabling was required, and the ability to be fitted into the existing infrastructure with minor changes. Removal of the ballast from the fixture and replacement of E40 base to E27 to eliminate any potential arcing were the only customizations required.
Once the shipment of RETRO's arrived they began building scaffolding as it was the only way to reach the fixtures to do the replacement. Primarily they had 6 of the units fail based on what was believed to be power anomalies due to the fixture's older lamp bases. They replaced the bases and the issues resolved themselves. Altogether the upgrade and lamp base changes took 15 days.
Staff appreciated better even coverage, the easy dimming control, the consistent color temperature throughout, and the venue looking more inviting as well. "I LOVE the dimming curve," said Doug.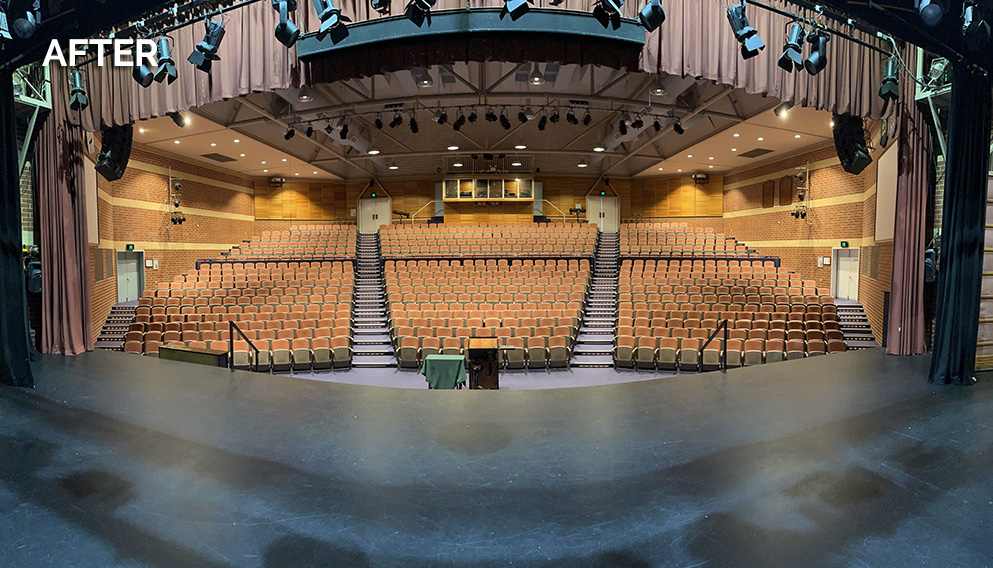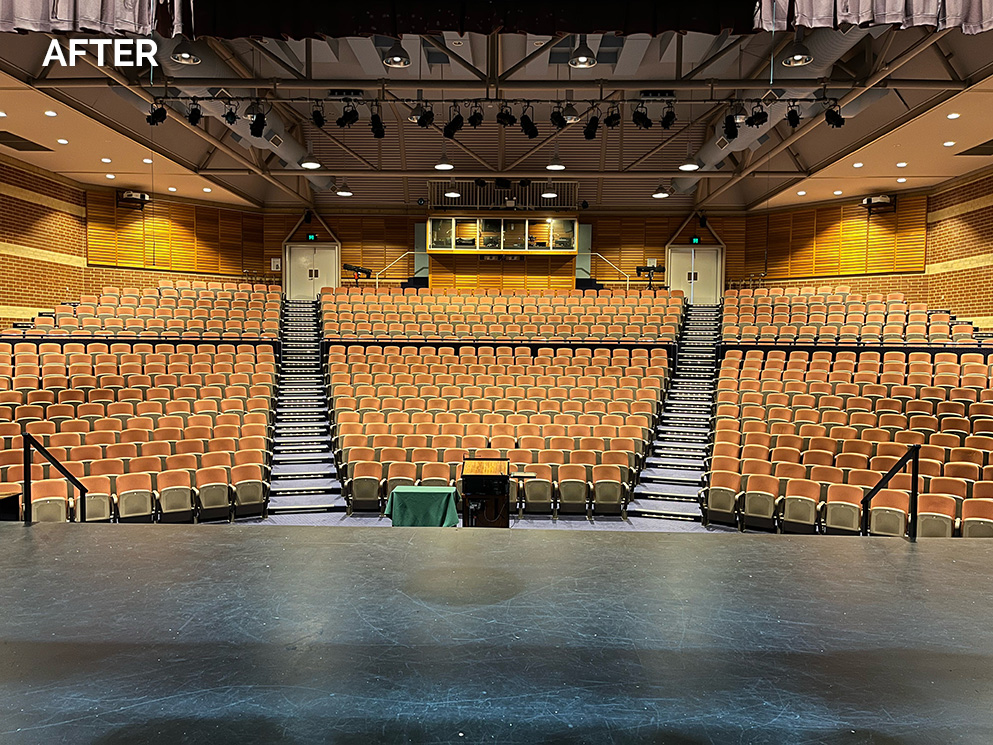 "The RETRO always makes a significant difference to the lighting in every install," said Canto USA General Manager, John Luhrs, "You really have to appreciate the fantastic dimming curve and the uniform color temperature they provide."
The RETRO Series Line of Products
RETRO-Classic™ – Flexibility & Customization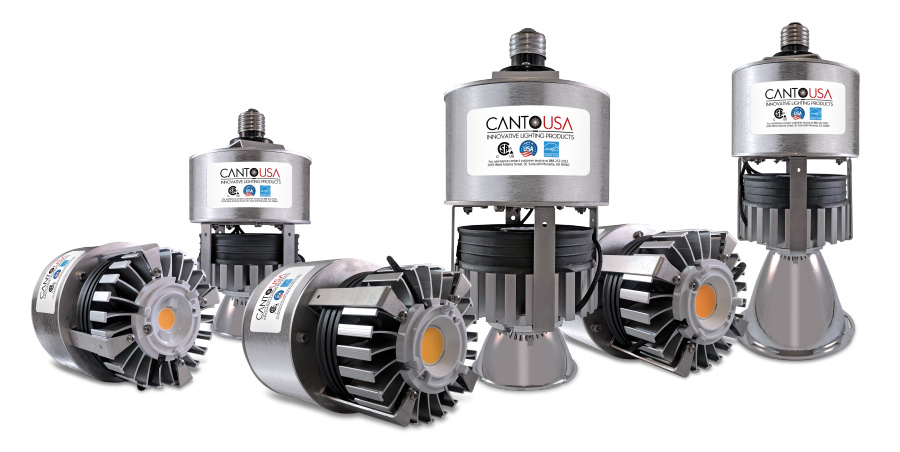 The RETRO-Classic our original 0-100% phase dimmable (forward and reverse) variable wattage LED 2700K-6500K 80-97 CRI engine retrofit house light and most customizable RETRO in the entire RETRO family. They are heavier than the Fusion, yet lighter than Passive.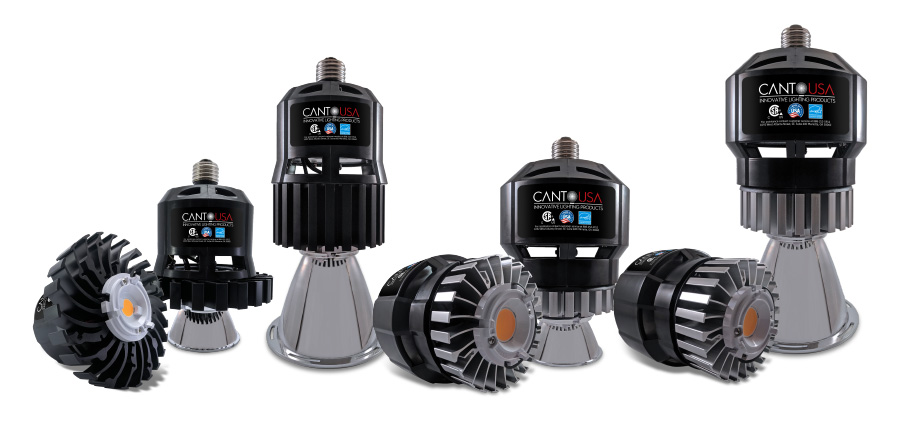 With the RETRO-Fusion being lighter and lower profile, along with a beveled top edge, it is able to squeeze into more shallow fixtures without having the lens protrude from the front of the trim ring. That reduces any type of glare. This new design opens up more opportunities and applications.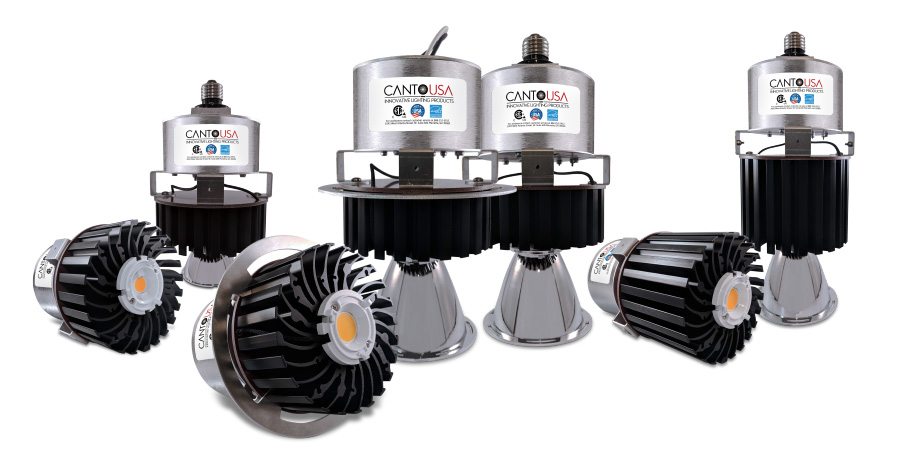 Being fanless, the RETRO-Passive is perfect for sound-sensitive spaces like museums and concert halls. They also have heavier heat sinks to compensate for not having active cooling.
RETRO-PAR – PAR Lamp Replacement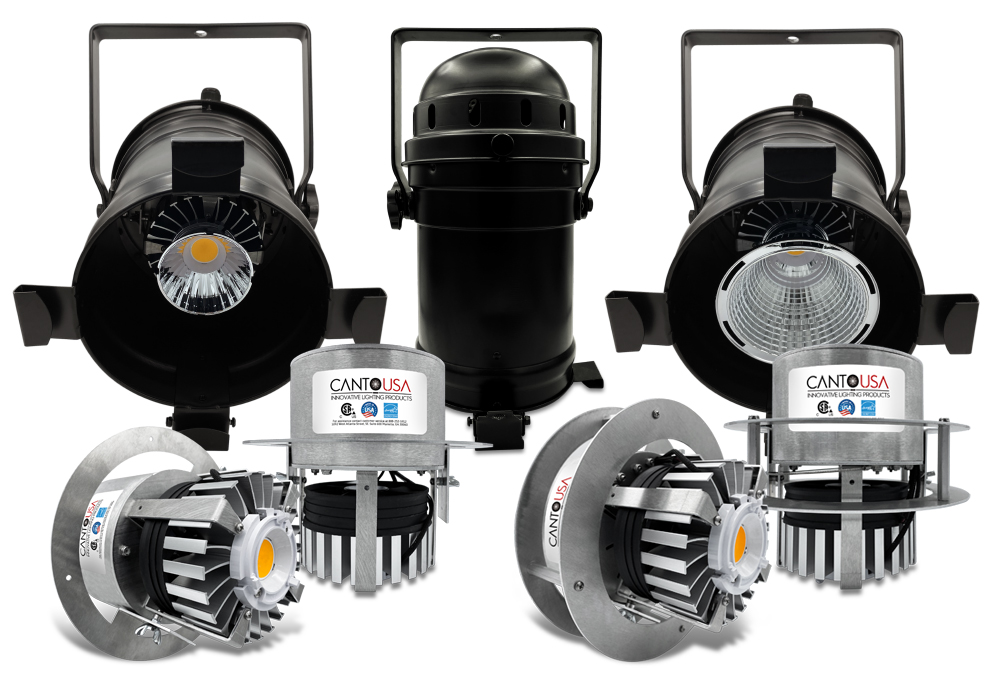 The RETRO-PAR is easy to replace/install, modular, and customizable. Customizable features include active or passive cooling, different wattage outputs, and different optical beam spreads. It comes in PAR 38, 46, 56, and 64 styles, as well as custom.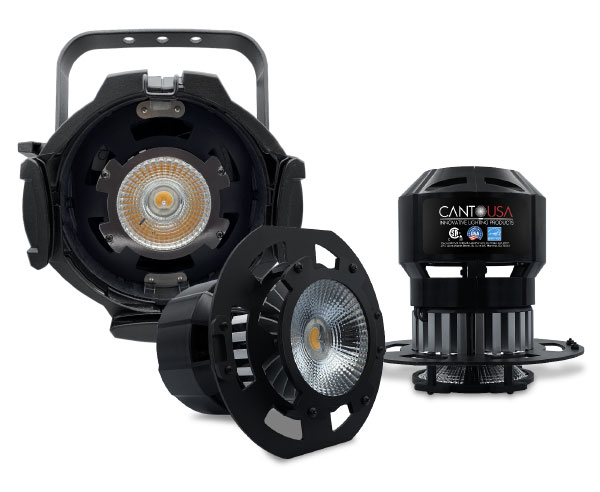 The RETRO-HPL is a direct replacement for existing Source 4 PARs in the marketplace, especially those used for house lights.
About CantoUSA
Founded in 2013, Canto USA is a manufacturer of houselight retrofits and followspots. The company offers a wide range of products and services designed to our mission: "Our customers come first. In order to do this, we continuously train our team on the latest trends and needs of the industry, while at the same time becoming a trendsetter in the development of new products and technology that no other company has available."
Have a custom job we did for you and want to be featured in one of our blogs articles?