the canto usa blog
Theater of the Arts UDC Gets the RETRO Treatment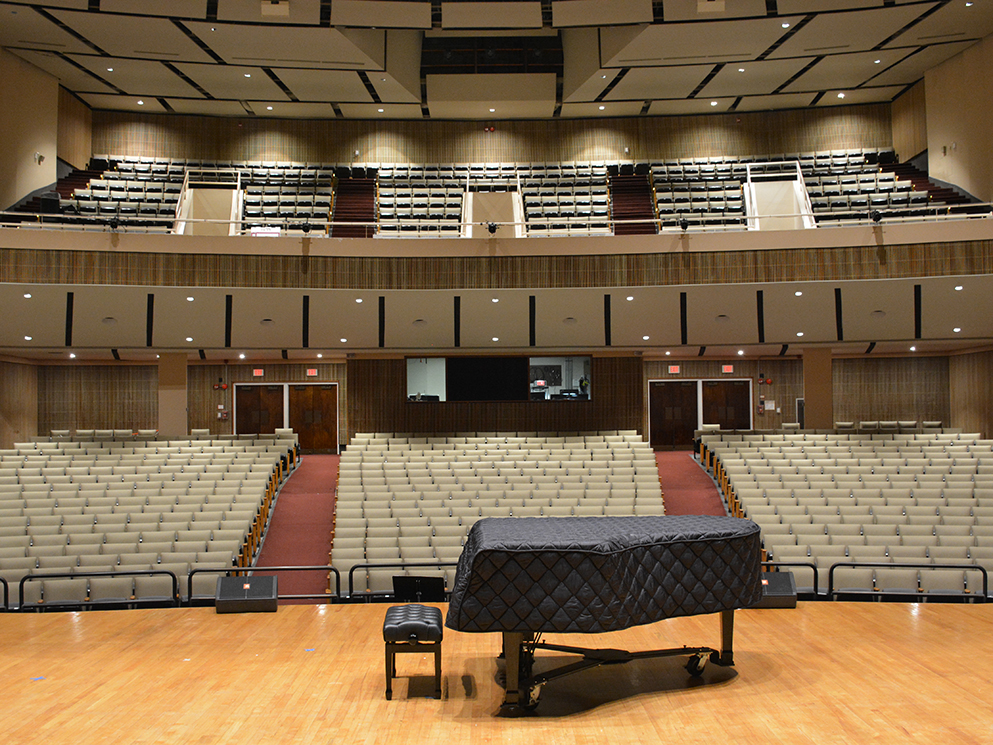 Theater of the Arts, housed in the University of District of Columbia, has echoes of symphonies within its walls, momentous Jazz band competitions, performances by the University's gospel and concert choirs to name a few. The University has been graced with visits from guest lecturers, dignitaries, and political figures to stand on stage. The list of activities and performances conducted here are innumerable. The Theater of Arts Building is truly one of UDC's hidden gems.
That's why, in late 2019, the University began updating the theater for present and future generations. Working with Theatre Consultants Collaborative, Specified Electric, and Barbizon Lighting Company, University administrators began discussing what to do. Planning began for all-new performance lighting fixtures and accessories, a performance lighting distribution and control system, and integrating new cable management into the existing rigging system. One of the items suggested included a complete RETRO Series LED houselight upgrade.
"Canto USA's RETRO Series was the right product for the job," said Steve Siegmund of Theatre Consultants Collaborative. "The existing ceiling was so high that the idea of installing new fixtures and running new control just wasn't practical. We had existing dimming and the existing fixtures themselves were still in decent shape. So, putting the RETRO in saved the customer money in terms of installation cost and all the complexities that would have gone into a complete fixture retrofit."
The schedule was organized in a way that much of the work was done around the existing system. The theater was only offline for the month of December 2019 and the first part of January 2020. Overall, the project, including houselights and panel upgrades, took about four months, two of which the electrical contractor worked to install new wiring and conduit infrastructure. Altogether, 24 RETRO-Fusion™ 150's, 15 RETRO-Fusion 300's and 21 RETRO-Fusion 500/700 were used.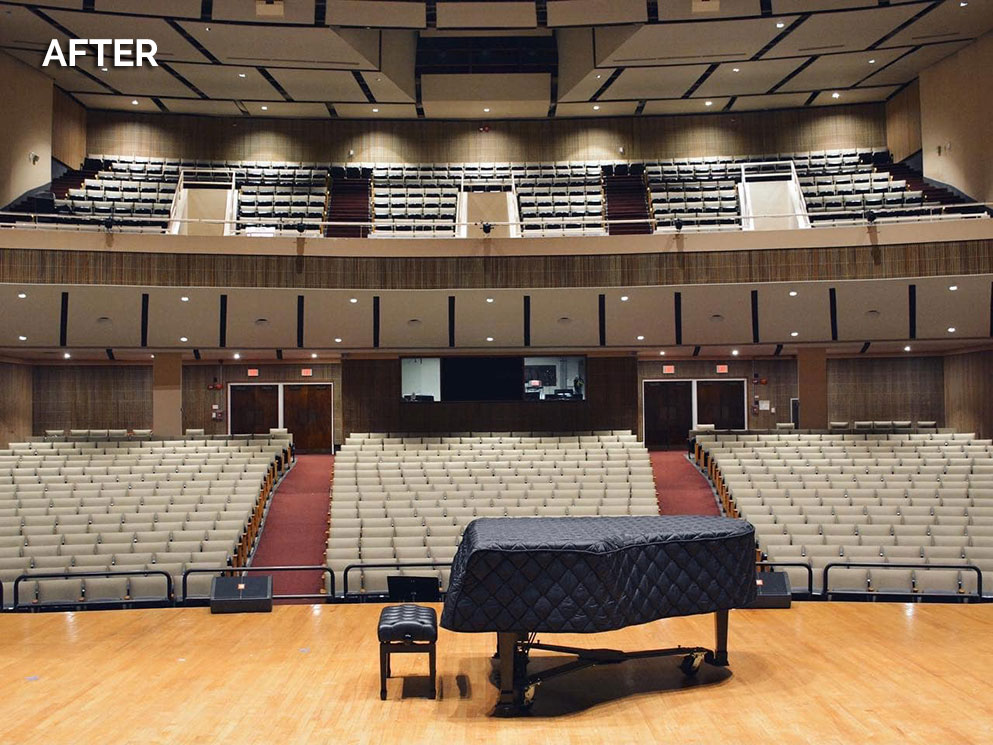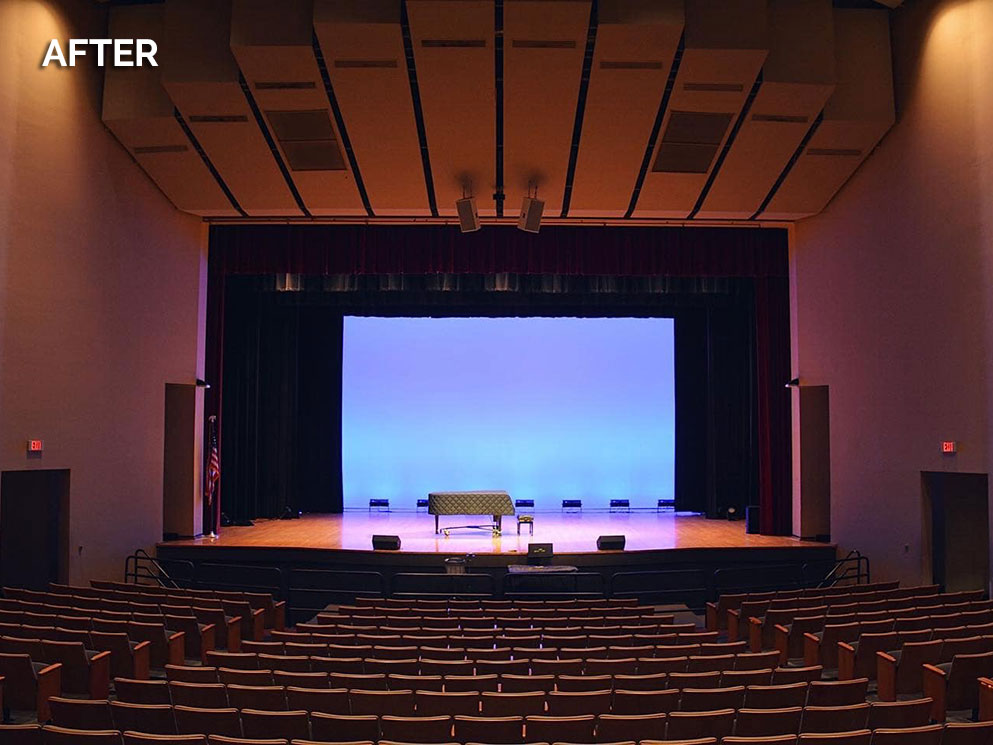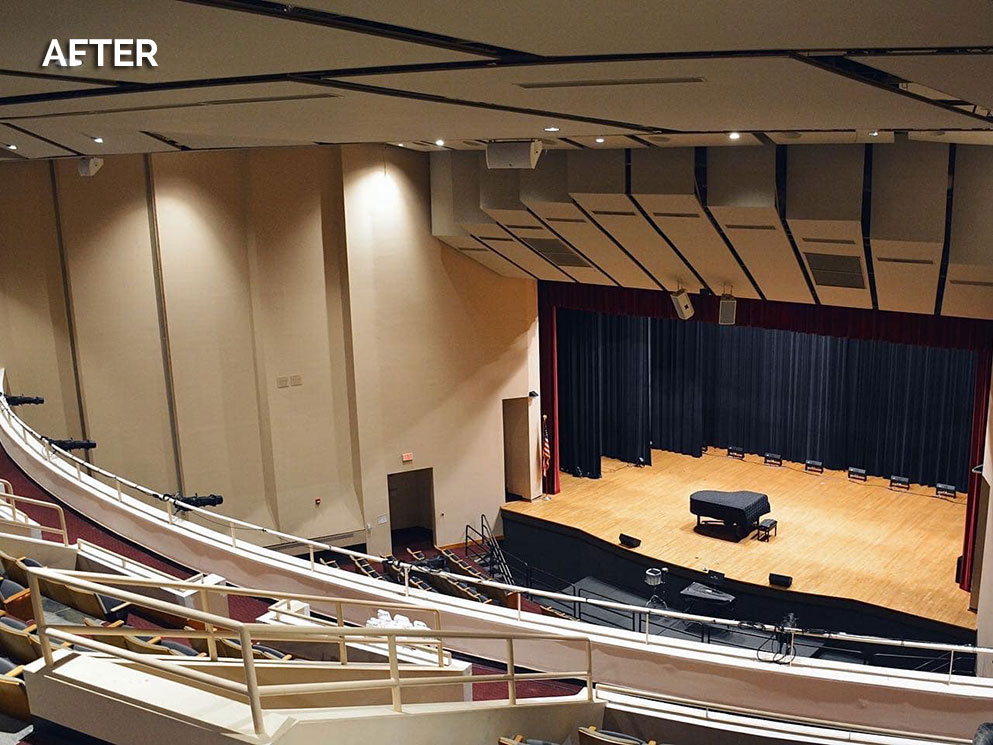 The RETRO Series Line of Products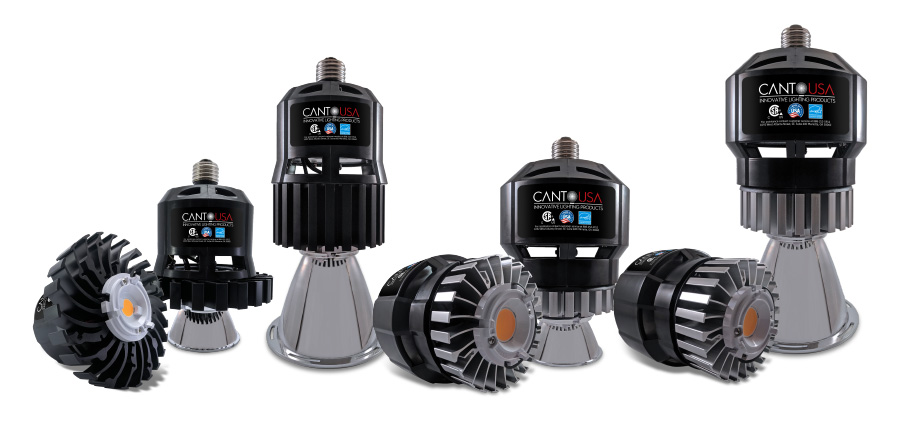 With the RETRO-Fusion being lighter and lower profile, along with a beveled top edge, it is able to squeeze into more shallow fixtures without having the lens protrude from the front of the trim ring. That reduces any type of glare. This new design opens up more opportunities and applications.
RETRO-Classic™ – Flexibility & Customization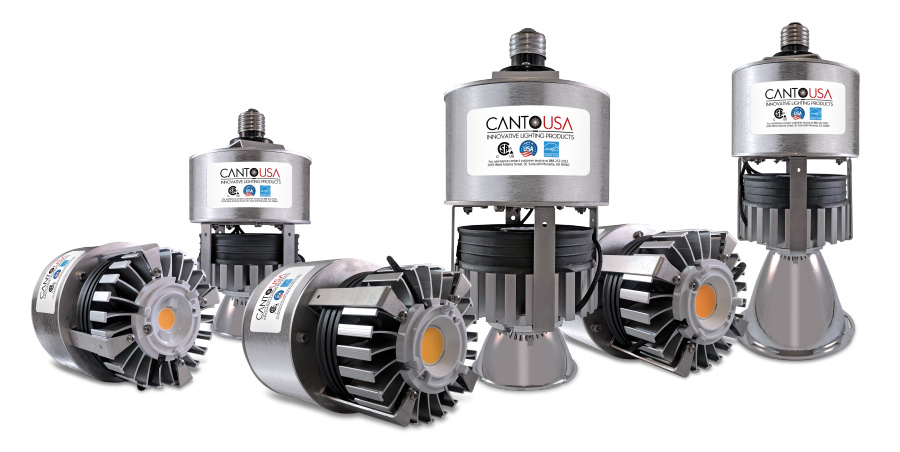 The RETRO-Classic our original 0-100% phase dimmable (forward and reverse) variable wattage LED 2700K-6500K 80-97 CRI engine retrofit house light and most customizable RETRO in the entire RETRO family. They are heavier than the Fusion, yet lighter than Passive.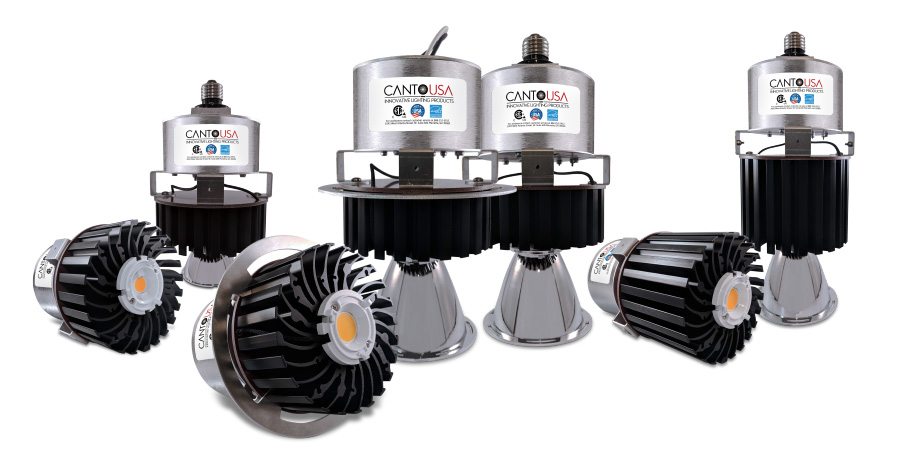 Being fanless, the RETRO-Passive is perfect for sound-sensitive spaces like museums and concert halls. They also have heavier heat sinks to compensate for not having active cooling.
RETRO-PAR – PAR Lamp Replacement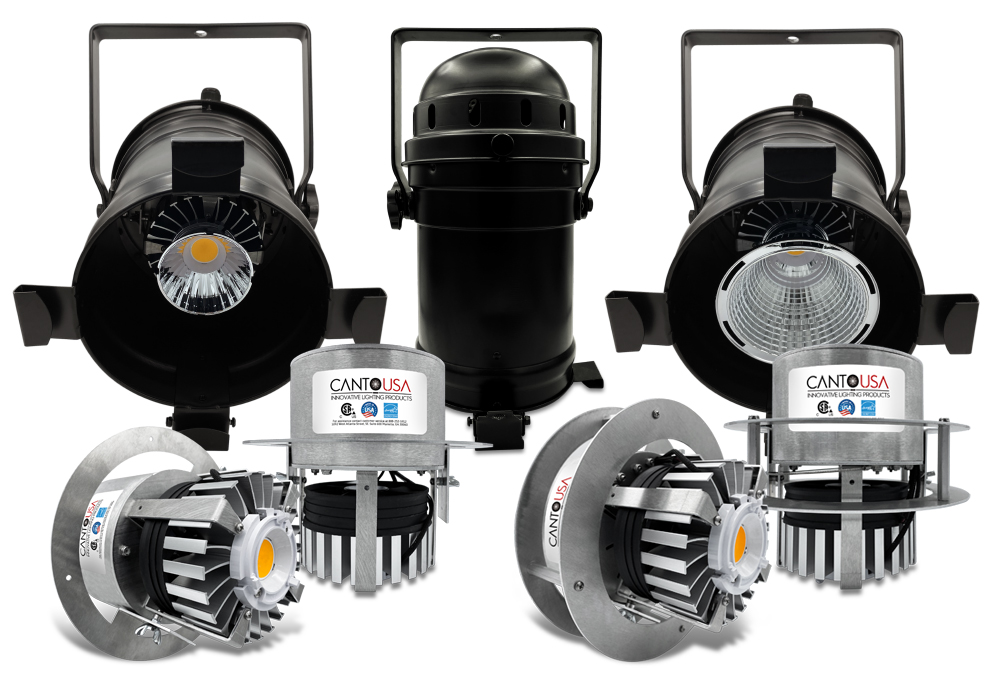 The RETRO-PAR is easy to replace/install, modular, and customizable. Customizable features include active or passive cooling, different wattage outputs, and different optical beam spreads. It comes in PAR 38, 46, 56, and 64 styles, as well as custom.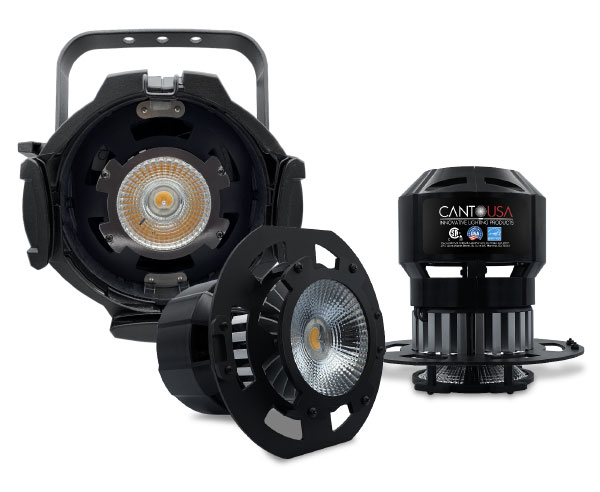 The RETRO-HPL is a direct replacement for existing Source 4 PARs in the marketplace, especially those used for house lights.
About CantoUSA
Founded in 2013, Canto USA is a manufacturer of houselight retrofits and followspots. The company offers a wide range of products and services designed to our mission: "Our customers come first. In order to do this, we continuously train our team on the latest trends and needs of the industry, while at the same time becoming a trendsetter in the development of new products and technology that no other company has available."
Have a custom job we did for you and want to be featured in one of our blogs articles?